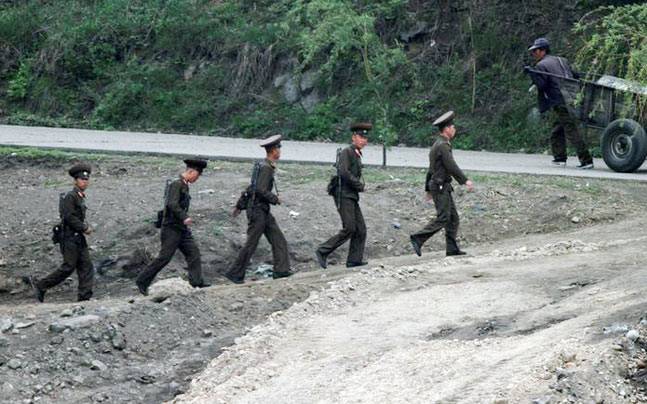 Months after the 73-day-long military standoff between China and India in Doklam resolved peacefully, Chinese troops continue to intrude into the Indian side of the Line of Actual Control (LAC), according to the Indo-Tibetan Border Police (ITBP). 
The ITBP, in its report to submitted to the Home Ministry, said that the Chinese troops made 21 attempts to cross over to the Indian saide of the border in the last 17 days at several places between Arunachal Pradesh and Ladakh. 
According to the report, Chinese military helicopters entered the Indian aerospace three times in this period. 
The first intrusion was reported on March 28 in Despang in Ladakh, when the soldiers of the neighboring country entered up to 19 km. 
 
On March 29 and 30, the Chinese troops entered up to 4 km into the Indian side of the border in Arunchal Pradesh's Asfila area. 
The report has also claimed that Chinese troops have once again tried building a road in the Doklam region despite several objections by India and Bhutan. 
Troops of India and China were locked in a 73-day face-off in Doklam from June 16 last year after the Indian side stopped the building of a road in the disputed area by the Chinese Army. The impasse ended on August 28. 
The spike in Chinese incursions come as the Himalayan region moves out of the winter, giving rise to concern that Beijing could try to repeat its incursions and provocation that led to the Doklam standoff last year.