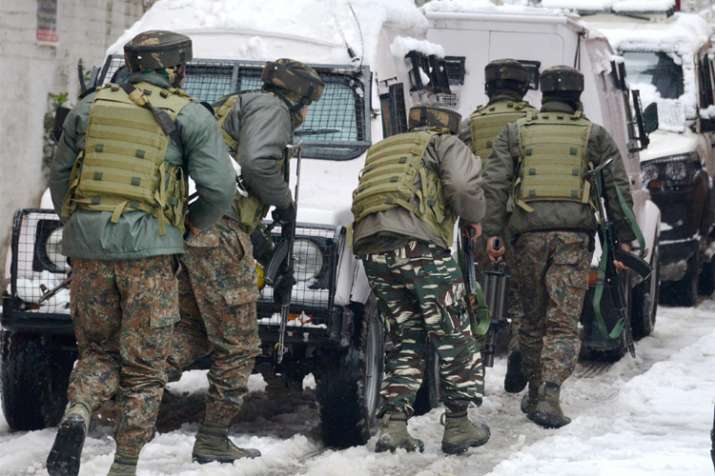 The Lashkar-e-Taiba (LeT) on Monday claimed responsibility for yesterday's attack on Sunjwan Army Camp in which five Army jawans were martyred, and also for today's attack on CRPF camp in Srinagar's Karan Nagar in which one security personnel was killed. 
Earlier today, a gunfight broke out between security forces and militants, who took shelter in a building in Karan Nagar area of Srinagar after their attempt to strike a CRPF camp was foiled. A security personnel, injured in the gunfight, later succumbed to his injuries. 
"The sentry at the camp noticed two suspicious persons at around 4.30 am, carrying backpacks and weapons. He challenged them and opened fire," a spokesman of the CRPF said. 
The militants fled from the spot and took shelter in an under-construction house nearby, the officials said. The building has been cordoned off by the CRPF. 
According to senior CRPF officials, there were two militants. 
Intermittent exchange of fire was reported and the CRPF moved in more troops to ensure that the militants do not escape.
The incident comes two days after Jaish-e-Mohammad militants attacked an Army camp in Sunjwan area of Jammu, killing six people including five soldiers. Three militants who carried out the attack were neutralised in the 37-hour long operation. 
It was reported on Sunday that the terrorists who carried out the attack on Sunjwan Army camp belonged to Jaish-e-Mohammed.