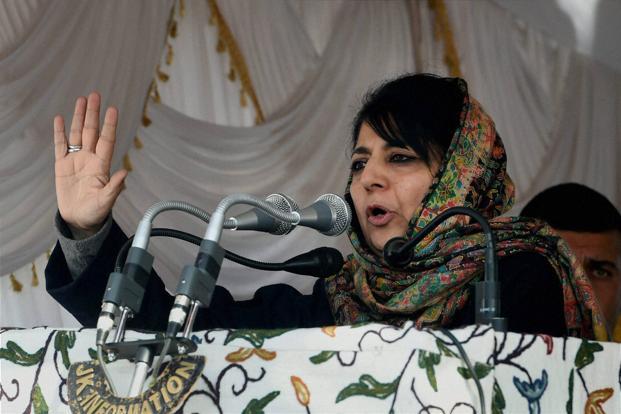 Jammu and Kashmir Chief Minister Mehbooba Mufti on Monday stressed on the need to have a dialogue with Pakistan, which she deemed as "necessary" to end the bloodshed. 
Mufti's statement comes after six people, including five army jawans, lost their lives in the Sunjuwan attack and one security personnel laid his life in the Srinagar attack today.
Highlighting the sufferings of the people of Jammu and Kashmir, she ruled out war and suggested talks with Pakistan.
"We fought and won all wars against Pakistan, but even today there is no solution other than dialogue," Mufti said. 
"Till when will our jawans and civilians keep dying," she asked.
Speaking her mind, the Chief Minister said that she does not care if she is being labelled "anti-national" by some TV channels. 
"Dialogue with Pakistan is necessary if we are to end bloodshed. I know I will be labelled anti-national by news anchors tonight but that doesn't matter," Mufti said.
"Wonder what some media houses would have called Atalji if he took bus to Lahore in today's time and talked of dialogue," she added.
The Chief Minister's appeal comes amid a spurt in militant violence in the state as well as unending border clashes between Indian and Pakistani militaries.