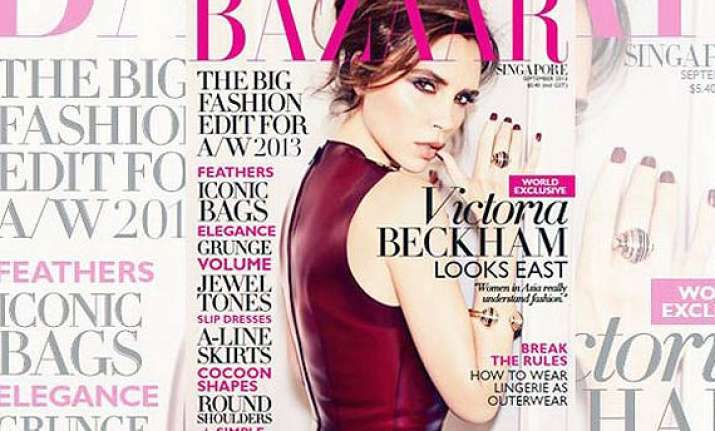 London: Fashion designer Victoria Beckham, who will soon celebrate her 40th birthday, has featured on the cover of Harper's Bazaar  magazine - and she looks as fit as a fiddle.
For the cover photograph of the magazine's April edition, Beckham is seen wearing an elegant red dress, reports mirror.co.uk.
The mother of four is turning 40 April 17. She will celebrate her birthday by hosting a horse riding party with her celebrity friends in Los Angeles. She will hold a separate party in London also.