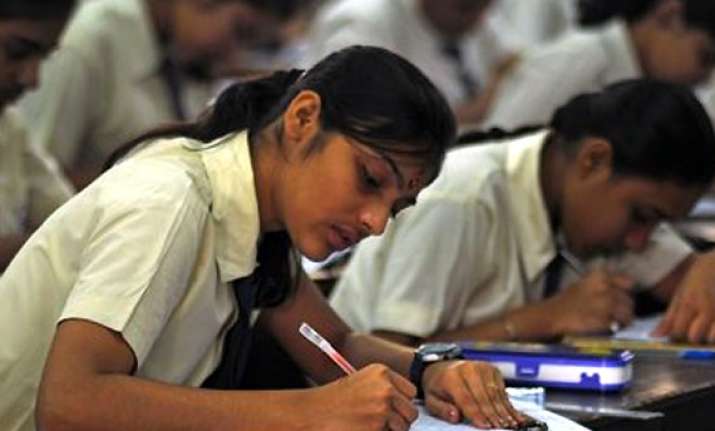 London: A research has revealed that primary school children are under so much pressure to perform well in their exams that more than half will skip meals ahead of exams this week. The top educators in Britain have labelled this fact as "shocking".
As England's Year Six pupils have got busy with their National Curriculum tests, known as SATs, research by Kellogg's has found that one in ten children went into their exams last year without having breakfast, reports femalefirst.co.uk.
The report asked children, who sat for the tests in 2013, a range of questions and showed that of those who didn't eat breakfast, a staggering 88 percent put it down to pre-exam jitters. Some children admitted they got by on chocolate bars and energy drinks.
However, the results were much more encouraging for those children who attended a breakfast club on the morning of the exams.
More than a quarter of children attended a breakfast club before their SATs last year, and 54 percent of those said it helped them to concentrate, 38 percent said it calmed them down, and nearly a third said it helped with nerves.
"It's shocking that children are going into key exams with an empty tummy. But what's also important is that primary school children sitting SATs are able to start the day in a safe and supportive environment so they can perform as well as possible," said John Coe of the National Association of Primary Education.
"Breakfast clubs give children that opportunity and that's why it's great that companies like Kellogg's support breakfast clubs in schools and offer this boost at exam time with free cereal."
As a result, cereal company Kellogg's provided a stress-free haven at 250 school breakfast clubs across England for the second-year running, by donating 31,250 free breakfasts to schoolchildren who took their exams from May 12.
Teachers were also surveyed and almost three quarters said students were less likely to concentrate if they hadn't had breakfast and nearly two-thirds said they would be too tired to perform at their best during exams.
A third also said not eating breakfast added to students' anxiety levels and 24 percent were more likely to be nervous.
Since 1998, Kellogg's has set up more than 1,000 breakfast clubs in some of the most deprived areas of the country and has supported 875 clubs this academic year alone with funding, food and training. This is part of the company's pledge to donate 15 million servings of breakfast and snacks across the UK, by the end of 2016.
Paul Wheeler, a director at Kellogg's, said: "We understand the importance of a good breakfast and that's why we're supporting breakfast clubs for SATs pupils nationally."
"This is the second year we've donated cereals to schools and we hope by doing so it will allow more breakfast clubs to open their doors to Year Six pupils and provide them with the relaxing calm environment they need to concentrate ahead of their exams as well as a filling breakfast."