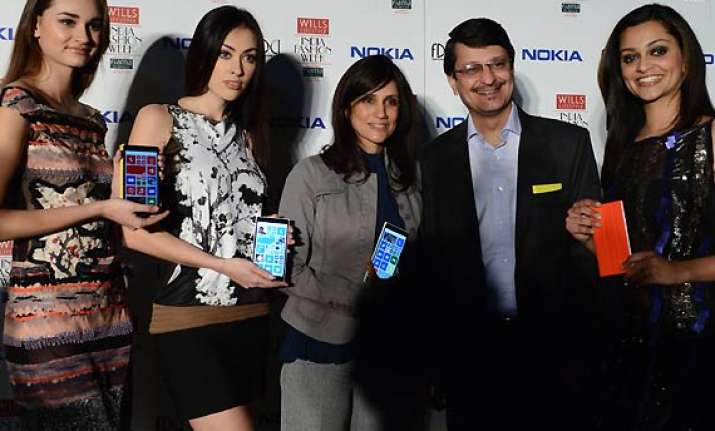 New Delhi,  Fashion designer Rina Dhaka has tied up with Nokia to create her exclusive Wills Lifestyle India Fashion Week (WIFW) autumn-winter 2014 collection.
Dhaka organised the preview of her collection, inspired by the Nokia Lumia 1520, here Thursday. The entire range will be showcased at the fashion week on March 26.
She said that the Nokia Lumia 1520 helped her "craft a pleasing story, which any artist would want to portray through their work. The sleek design, large screen, and the colourful tiles from the interface worked to be a great inspiration for me."
Nokia is an official partner at the five-day Wills Lifestyle India Fashion Week Autumn-Winter 2014.
"The brand and essence story of Nokia Lumia 1520 being 'colours and design' was an inspiration for me and has brought a symmetrical fit into my collection, which is all about colours and style and the collection also captures many moods and moments.
"The character of the collection, reminisces a story through this beautiful journey of colours and expressions, just like the Nokia Lumia 1520," Dhaka said.