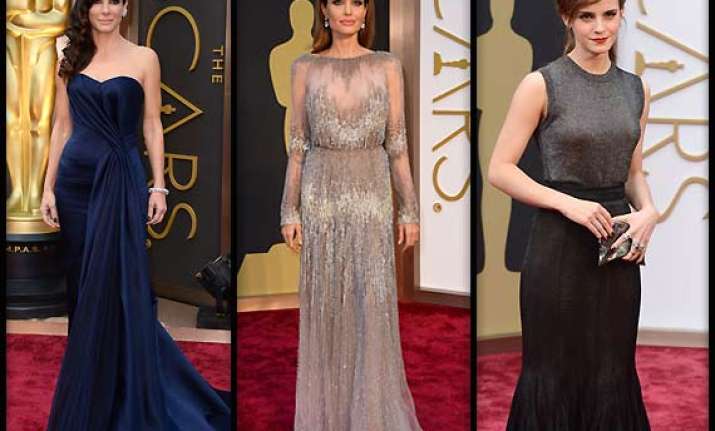 Host Ellen Degeneres kickstarts the 86th Annual Academy Award with her mean girl gimmicks, after stunning Hollywood divas strike pose at the red carpet.
As Emma Watson and Lupita Nyong'o make their debut Oscars appearance, veterans like Angelina Jolie, Anna Hathway, Sandra Bullock, Cate Blanchett, Penelope Cruz walk with exuberant fashion sense.
Take a look how Hollywood divas turn up at the red carpet...
(Photos by AP)