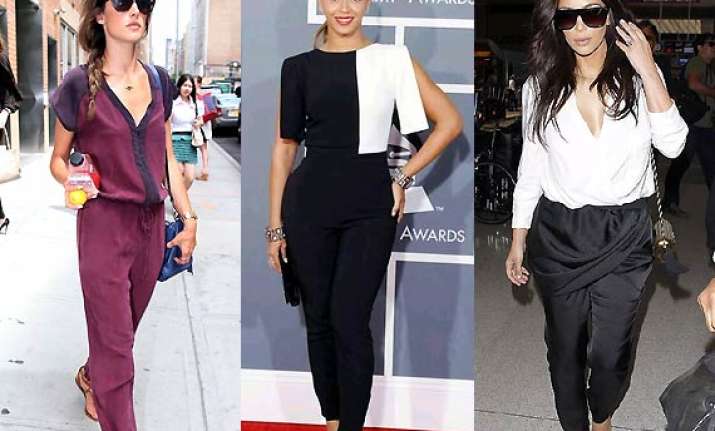 Jumpsuits are perfect for summer as they're easy to wear and look incredibly chic. So, pick a stylish colour block number as it looks like you're wearing a stylish two-piece.
Kim Kardashian sauntered into an airport this week wearing a draped monochrome number. Paired with smart nude court shoes, the reality star was looking all levels of chic.
Monochrome numbers are ideal for a sleek and sophisticated look, plus one can add flashes of colour via accessories depending on mood, reports femalefirst.co.uk.
But don't look over the options with prints incorporated into the design.