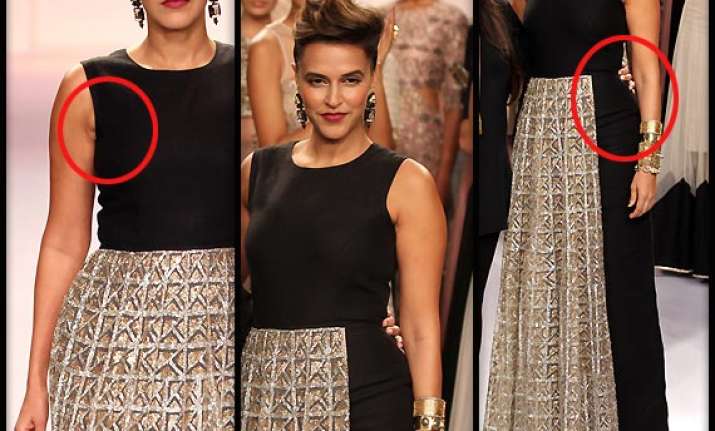 For a while she refrained herself from limelight, but had to walk down for friend designer Payal Singhal at Lakme Fashion Week 2014.
And that is when everybody sensed something strange about her entire look. Neha Dhupia strolled down the runway wearing a black and silver ensemble but what she couldn't get away with those pouting side curves.
Neha look totally out-of-shape when she posed for the shutterbugs from the ramp. Her sleeveless attire clearly showed off her heavy muscular forearms.
Even her bust line and butts seemed to have gone beyond the reach of her fit body.
Take a look at Neha Dhupia on the ramp:

Photos by Vinod Singh