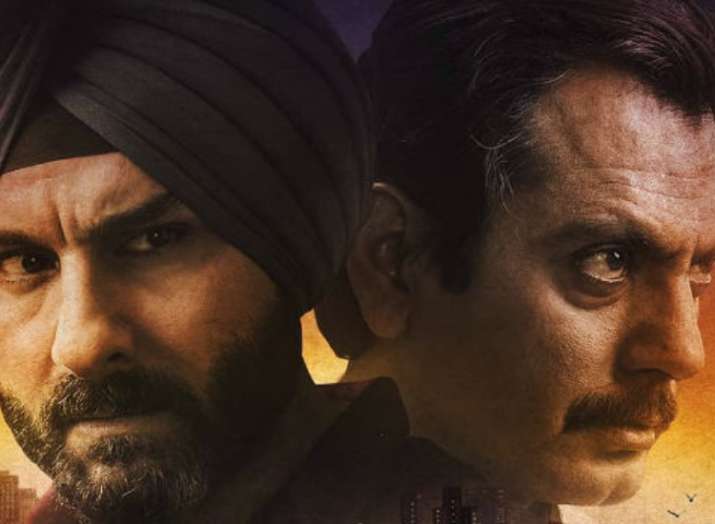 Saif Ali Khan and Nawazuddin Siddiqui starrer Sacred Games has surrounded itself with troubles regarding a scene. A plea was filed in the Delhi High Court on Wednesday against India's first original Netflix series 'Sacred Games' asking to remove certain scenes as the content was derogatory to former prime minister Rajiv Gandhi.
The plea was supposed to be heard earlier today by a bench comprising Acting Chief Justice Gita Mittal and Justice C Hari, however, the acting CJ recused from hearing when the matter came up in the afternoon without giving any reason. Now, the matter is listed to be heard on Thursday and would be heard by a different bench.
On the other hand, Congress activist Rajeev Sinha had filed a complaint against the show on Tuesday saying that words like 'fattu' have been used for late PM Rajiv Gandhi which is very derogatory and should not be used. "The serial has crossed all limits of decency and has taken Indian Film Industry to a new low," the complaint read.
Ranjeev Sinha said in a statement to Indianexpress, "I have been watching the show and found it very derogatory, especially the dialogue where it says, 'Rajiv Gandhi did the same thing. He dealt with Shah Bano and the country separately. In 1986, Shah Bano's husband divorced her through 'triple talaq'. She took him to court and won the case. But our former PM, Rajiv Gandhi a fattu (pussy) overturned the court's judgment and threw Shah Bano to the mullahs. The Hindus criticized him for this. He had the Ramayan show aired on TV to please them'. Such language and distorted facts cannot be accepted."
The series is based on author Vikram Chandra's novel of the same name. It has been directed by Anurag Kashyap and Vikramaditya Motwane.
The opening scene hits out at the Congress as there are episodes on Emergency imposed by the Indira Gandhi government, as well as Bofors scandal and Shah Bano cases that created a storm during Rajiv Gandhi's tenure as Prime Minister.