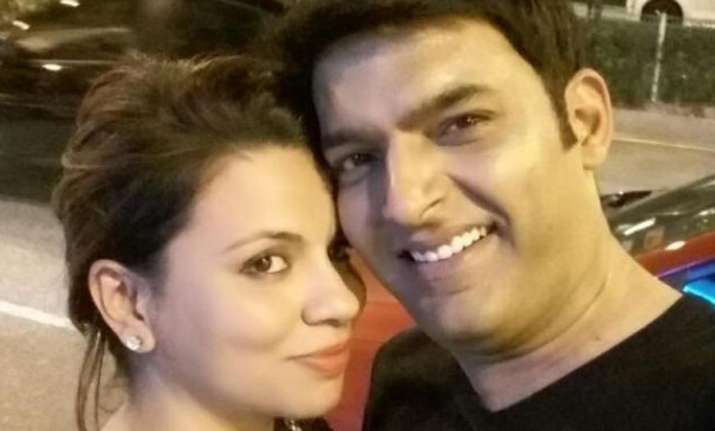 The controversies surrounding comedian Kapil Sharma and former girlfriend Preeti Simoes seems to be thickening with each passing day. He recently vouched to bring the people, who charged the audience members an entry free to watch the shooting of his show, to the law. It is being assumed that Kapil Sharma was making an indirect attack on his former manager and ex-girlfriend Preeti Simoes and sister Neeti.
Preeti Simoes has responded to his allegations during an interview with Pinkvilla. She said she isn't going to lose sleep over these allegations. She also said that she can't believe that it's the same person who wanted them back a couple of days ago.
She said, "Why would Neeti and I do anything of those sorts? When we were managing him, he did well professionally and then after we left, he did not do so well. If we were so bad at our work if we were ruining his life, why was he the biggest success story when I and Neeti were 'so-called' managing his life?"
Preeti Simoes also said that poor Kapil Sharma won't be able to handle the situation if the matter gets into the legal zone.
She added, "Unfortunately, I hoped that the allegations were up to my standard than theirs. I am not going to sit and sell tickets for Rs 30,000. Also, I am wondering who will buy a Rs 30,000 ticket to watch the show?"
She made a veiled threat about filing a defamation suit against Kapil Sharma, saying, "Why will I only ask for Rs 25 lakh? I should be asking for Rs 25 crore, isn't it?"
Kapil Sharma had filed a police complaint against the editor of an entertainment portal and his managers. He posted the complaint copy on his social media on April 6. In the original report, which was unearthed by Zee News, he even accused the Simoes sister of charging money from audience members for entry to the show.
Kapil alleged that Simoes sisters pressurized him to fire an employee Anushree. The sisters allegedly accused that Anushree charged fee from the audience to watch the show. But later when Kapil Sharma met her, she told them it was Preeti and Neeti who did these things.