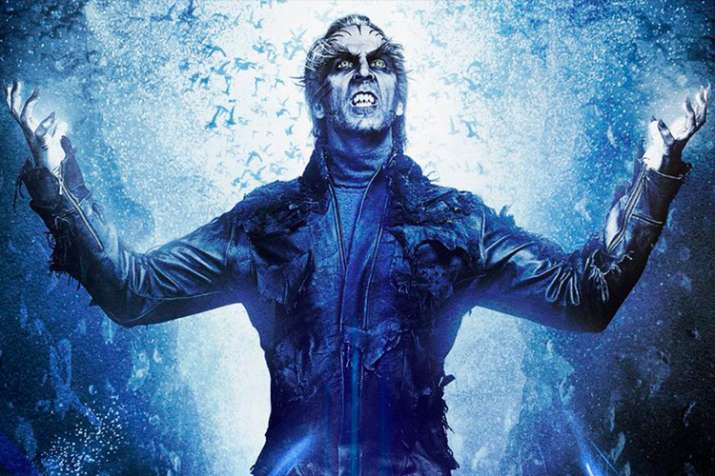 2.0 movie review Highlights: Rajinikanth and Akshay Kumar starrer 2.0, which is one of the most anticipated films of 2018, released today. Made with a budget of Rs 543 crore, 2.0 is a sequel of Enthirana released in 2010 and written and directed by S Shankar. Chitti from the film Enthiran will be seen in his further journey. Interestingly, Akshay, who is essaying the role of an avid bird lover a Crowman, will be seen challenging Rajinikanth in this sci-fi film. 2.0 is said to be a spiritual successor of 2010 film Enthiran.Fans were amazed to see Akshay's and Rajinikanth's look in the trailer which released on November 3. 
2.0 movie review Highlights:  
12:18 PM: The film looks quite long. 
12:14 PM: Some product placements can also be seen in 2.0.    
12:08 PM: Action scenes in 2.0 turns interesting due to the background score. 
12:06 PM: Priya upbhokta, get ready for the battle with chitti reloaded 2.0. 
11:57 AM: The antagonist makes an entry with AR Rahman's background score.
11:54 AM: At the end, you will feel more for chitti than Dr. Vaseegaran. 
11:49 AM: The film has an interesting ending. It will not end as you think. 
11:43 AM: The first half of 2.0 is thrilling while the second half is a bit boring.
11:36 AM: Akshay and Rajinikanth's film has some important lessons related to the environment.    
11:27 AM: In the second half the film slows down. You get to know that the film is about a good man turning into an evil person. 
11:21 AM: There are some weird yet funny scenes in the film.  
11:16 AM: Not just the scientific terms but you will also get to hear interesting Hindi terms as Manushya and Manav in 2.0. 
10:51 AM: Akshay is not there so far but he is present in another way.   
10:46 AM: Birdman rise from the ashes just like phoenix.
10:41 AM: Chitti is back in the scene. 
10:37 AM: Indian film and television actor Adil Hussain impresses with his performance. 
10:34 AM: The 3D version of 2.0 is not that impressive but the VFX saves the grace. 
10:30 AM: The song 'Naina mile tumse Naina mile' begins which will make you nostalgic.
10:22 AM: Banned Chitti has to be brought to save the city. The film reveals interesting details as you can see cellphones rooms, roads and forests which is exciting to watch. 
10:20 AM: Adil Hussain enters the scene. 
10:14 AM: Sana (Aishwarya)'s voice can be heard only over cell phone. Amy Jackson who is essaying the leading lady in the film is looking adorable in the film. 
10:13 AM: Interestingly, we get to know that cell phones can do a murder as well. 
10:12 AM: Filmmaker Shankar's along with his team has done extraordinary work on the VFX which is clearly visible in the film. 
10:08 AM: A lot of scientific terms are used in the film which makes the film quite interesting. 
10:06 AM: It is an interesting sight to see flying cell phones.
10:04 AM: Birdman Akshay gives a warning and says that start spending quality time with your family otherwise your phones will be snatched.
10:00 AM: Superstar Rajinikanth makes an entry amid thunderous applause. But his entry is not over the top as expected. 
9:55 AM: Akshay Kumar is an avid bird lover but his entry is not so heroic. We are welcomed into Vaseegaran's lab by his assistant Nila (the character played by Amy Jackson)
9:54 AM: The perfect visualisation of VFX increases the expectations of fans.
9:52 AM: As 2.0 starts, you get a glimpse of outstanding VFX.
Watch 2.0 trailer here: