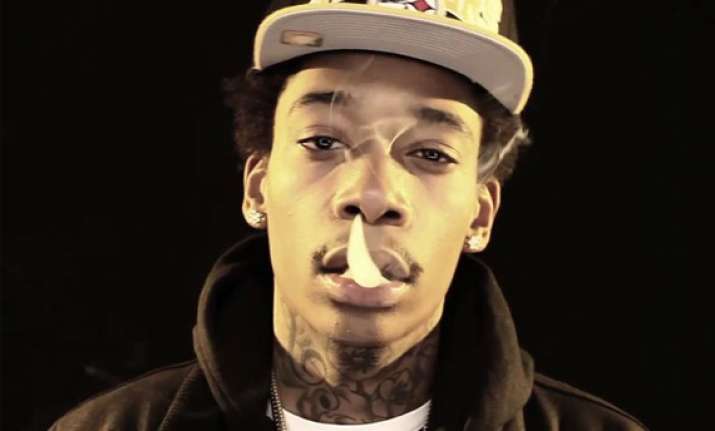 Los Angeles: Rapper Wiz Khalifa has reportedly been arrested for possessing marijuana.
The rapper took to his Twitter page Sunday to share pictures of what appeared to be himself inside a jail cell, explaining that the release of his new mixtape, "28 Grams", had been delayed by his arrest Saturday night, reports contactmusic.com.
In subsequent posts on the micro-blogging site, he wrote: "I wanna drop '28 Grams' but they got me locced (locked) up. Soon as I get out, the tapes comin out... They're tryna (trying to) figure out how many grams I had. How ironic... #FreeTrapWiz"
Website hotnewhiphop.com reports the rapper was stopped and arrested while travelling to the Neon Desert Music Festival in El Paso, where he was due to perform.
Khalifa was earlier arrested in 2011 on drug trafficking charges after police found a stash of marijuana on his tour bus. The charges were later dismissed.