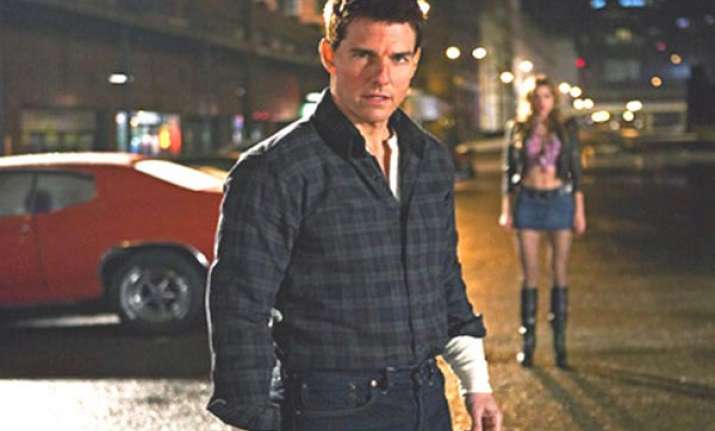 Los Angeles, Dec 17:The premiere of Tom Cruise's new film Jack Reacher, has been pushed ahead for now as its producers have deemed the time inappropriate to hold a lavish event following the horrific shooting incident in the US.
The event was to take place on Saturday night.
On Friday, there was mayhem at a Connecticut elementary school where a heavily armed young man gunned down 28 people, including 20 children.
The nation is in mourning, and so, Paramount has decided the best thing to do is to postpone the premiere, which was to be held in Pittsburg, for an indefinite time.
"Due to the terrible tragedy, and out of honor and respect for the families of the victims whose lives were senselessly taken, we are postponing the Pittsburgh premiere of Jack Reacher.
Our hearts go out to all those who lost loved ones," a spokesperson for the production company, said in a statement, reports eonline.com.
The upcoming action film, which stars Rosamund Pike and Richard Jenkins as well as Cruise, sees the film veteran play a loner detective, who possesses exceptional intelligence and physical acumen as he investigates a case, involving a trained military sniper who shot five random victims.
Certain parts of the film were shot in Pittsburgh. That is why it was selected as the locale for the film's US premiere.