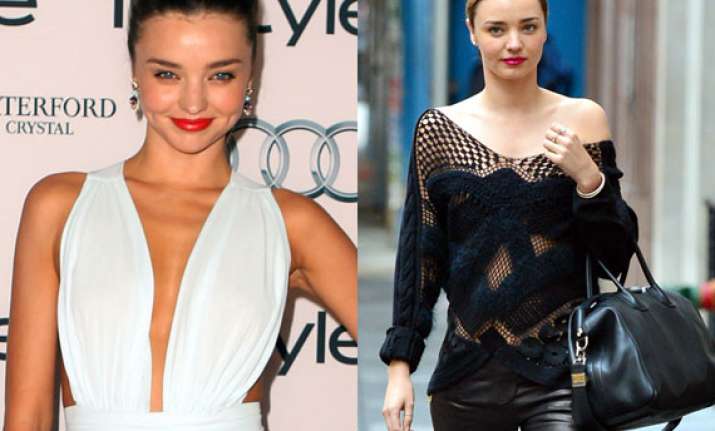 Los Angeles: Supermodel Miranda Kerr feels better than ever now she has discovered her signature sexy style.
The Australian model used to favour simple, boyish clothes when she started out in the industry, but has been experimenting with more daring dresses and plunging necklines in recent years, and feels much more confident for it.
"I grew into my femininity over the last 10 years. I'm a very tactile person - I like clothing that feels good against my skin," contactmusic.com quoted her as saying.
"It's much more appealing to me to feel good in something than to wear a piece just because it's considered cool," she added.