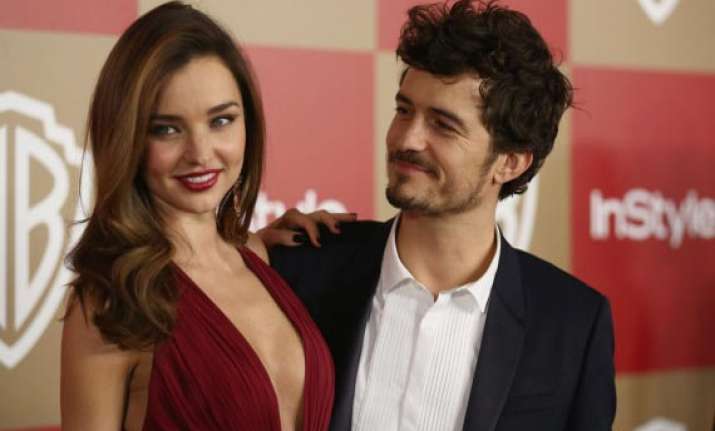 Los Angeles, May 22: Supermodel Miranda Kerr likes to wear her husband Orlando Bloom's clothes because it makes her feel closer to him.
The 30-year-old steals items from her husband's wardrobe also because she likes his relaxed rock 'n' roll style.
"Sometimes I wear my husband's jacket or T-shirt. It feels good because it's his and it's fun to mix it up," contactmusic.com quoted Kerr as saying.
Kerr, who is known for her sexy and sophisticated style, insists that one can't go wrong with classic pieces which flatter your body shape.
Quizzed about her wardrobe staples, she said: "A great pair of jeans or a cool blazer. I also like a high waisted skirt. It's really important to find out what works for you as an individual, so find pieces that you know flatter your body shaped."
"That's what I try to do. Experimenting with fashion is fun," she added.