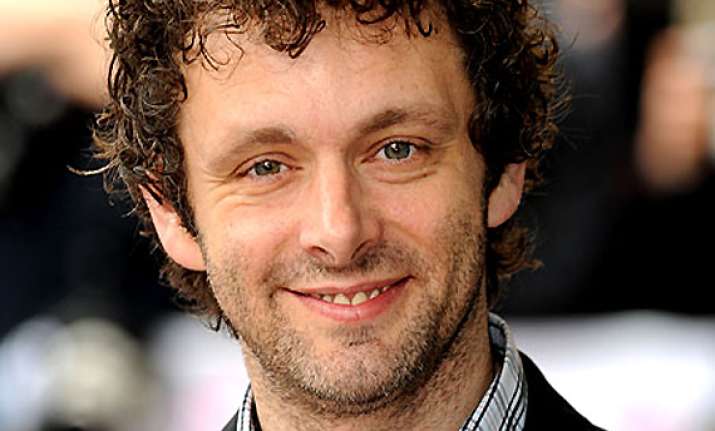 New York, Apr 13:
In Easter 2011 Welsh actor Michael Sheen returned to his home town of Port Talbot to co-direct and star in "The Passion" -  a one off theater production by National Theatre Wales.
The unique production ran none stop over three days and saw 2000 people from the town get involved.
"It took place all over the town, numerous locations, the beach, the mountain, the shopping center, the alleyways, the streets and eventually became a one off performance, a story that we told continuously for 72 hours over the Easter weekend of 2011. We had no idea how many people would turn up. I knew my mum and dad would probably turn up because they were in, but whether anyone else would turn up, and what the weather would be like and all those things," explained Sheen.
"We ended up having the most glorious sunshine for three days and ultimately about 15,000 people descended on the town of Port Talbot or came from Port Talbot itself and took part, and watched, observed this and eventually became a part of it because the boundaries between reality and fiction and audience and participants all got very very blurred over the three days," he added.
"The Passion" was praised by critics, with British newspaper The Observer describing it as "one of the outstanding theatrical events not only of this year, but of the decade."
Now one year on, footage from the performance has been gathered and cleverly put together as a two hour fiction feature film by director Dave McKean.
Although Sheen was happy for McKean to film the event, he didn't make it easy for him.
"I was very protective over the live events, so I said 'well you can't have cameras here, you cant have cameras there, the cameras can't get in the way of what's happening so if you integrate them great, but otherwise you know it has to be kept away.' So I made it very difficult for him, but somehow he sculpted out of the events, of 2011 Easter, this extraordinary experience of his own, this film 'The Gospel Of Us,'" he said.
Sheen is an award winning actor and has enjoyed great success in Hollywood, starring in movies such as "Frost/Nixon," "Midnight In Paris," and the "Twilight Saga" films.
Despite his star status, the actor says those three days in Port Talbot were the highlight of his career - and that's all thanks to his local community coming together.
"Slowly everyone got more and more involved of and then it just snowballed, as soon as I said we're not going to try and impose anything on people, we're going to use what's already here, and there was such huge amounts of talent, creativity and commitment and enthusiasm, in that town. It was incredible, you see a small amount of that in the film because it's impossible to replicate what happened over those three days, but it was kind of life changing really," he said.
The film - and the play - bring the story of "The Passion" to modern day Port Talbot, which, for this story, is a town under the control of ICU - a ruthless company exploiting the natural resources at the expense of the community.
Tensions rise as the company push ahead with their Passover project, and into this explosive atmosphere comes a mysterious man, called the Teacher (Sheen).
When he defuses a confrontation on the beachfront, the Teacher becomes the focal point for the resistance against ICU and gathers followers.
However because of his growing power amongst the people, the ICU perceive him as a threat that must be removed.