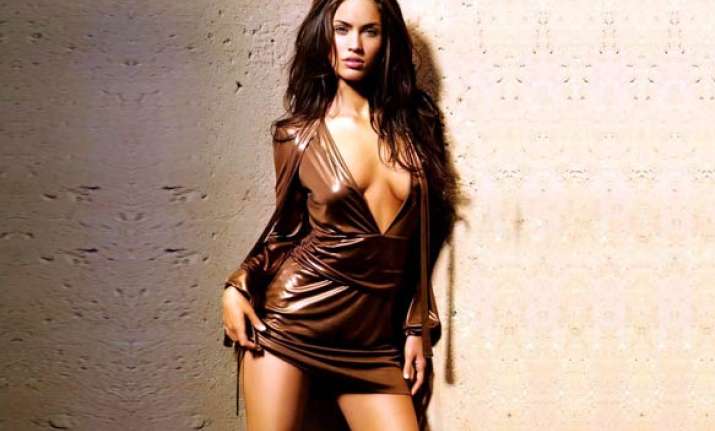 London: Megan Fox has stripped off for Emporio Armarni's 2011 Underwear and Jeans campaign.
The 24-year-old appears in a preview clip for the soon-to-be-released advert wearing next to nothing and showing off the body that landed her on Maxim's hot 100 list four years in a row.
In the clip, the actress is seen wearing risque black lace lingerie and wrapped in a sheer black veil that blows around her body, reports the Daily Mail.
She then writhes around on a leather couch showing off her toned and slender physique, along with her infamous tattoos.
Towards the end of the clip Fox appears topless wearing just a pair of skin-tight white Armarni Jeans as she seductively leans across the back of the sofa.
The full version of the sexy TV advert is due to air in the next few weeks and advertises both the underwear and jeans spring 2011 collections.