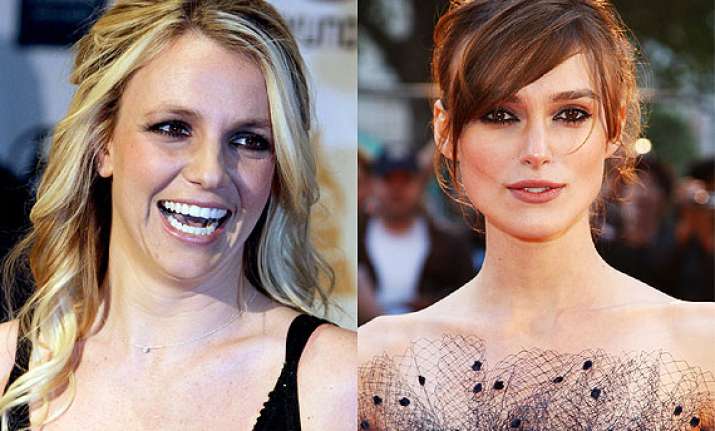 Los Angeles: Actress Keira Knightley says she is often mistaken for other celebrities, but she couldn't resist playing along when a fan thought she was Britney Spears.
The 29-year-old star said on "The Graham Norton Show": "It has happened to me three times in LA. I was quite excited by that and definitely signed and had a picture." 
But Knightley admits she has very little in common with Spears, 32, as she hates singing in public, reports contactmusic.com. 
"I like singing if I'm in my own in the shower or if I am really drunk, but I'm not a big fan of singing in front of people, which I didn't realise until I said yes to the movie and found myself singing in front of rather a lot of people," she said.