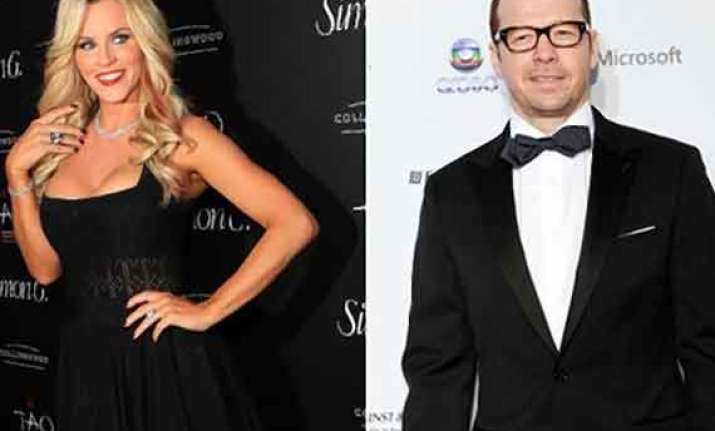 Los Angeles, July 14: Playboy girl Jenny McCarthy is reportedly dating singer Donnie Wahlberg.
The 40-year-old, who previously dated actor Jim Carrey, met the 40-year-old singer on the sets of the VH1 chat show "The Jenny McCarthy Show" and it is said that sparks flew between the two there only, reports femalefirst.co.uk.
"Yes, they recently started dating and are having a lot of fun. They had a blast on July 4 hanging out with a bunch of their friends," a source told UsMagazine.com.
When on the show, McCarty asked him, "Do you talk dirty while you're having sex?", and he replied: "I do". And McCarthy admitted in one of her blog posts for the Chicago Splash that she got excited during the interview.
Her blog read: "Let's just say we visually give '50 Shades of Grey' a run for its money. It gets steamy. I mean like really steamy. Being turned on by a guy is always fun but to have it legitimately happen to you on TV is to be turned back into a 12-year-old. By the time we get into the ground-breaking interview, my face turns fifty shades of red."
The single-mother, who has nine-year-old son Evan with her ex-husband John Mallory Asher, recently admitted she would like to find a new boyfriend.
She said: "I miss the romance. I miss the cuddling."