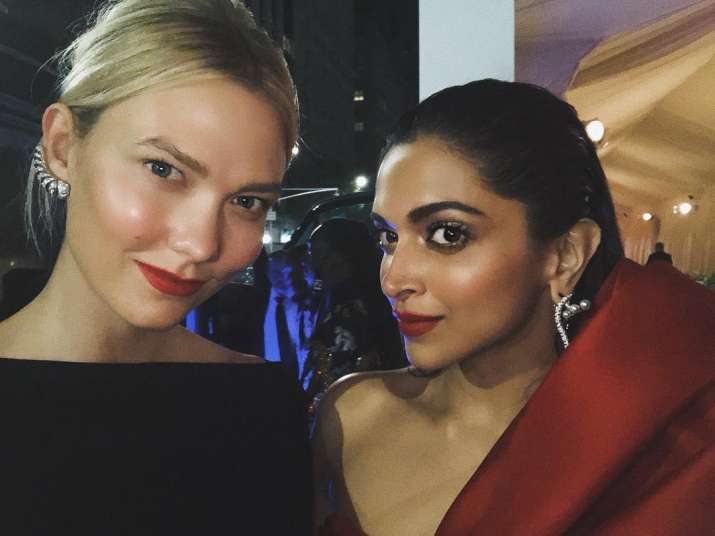 The former Victoria Secret Angel Karlie Kloss is sending out love to our Bollywood beauty Deepika Padukone on her Instagram. On Friday, she posted a throwback picture from Met Gala 2018, posing with the Padmaavat actress. Sharing the picture, she wrote, "So much love for this lady". She even tagged Deepika in her post.
Deepika Padukone was also quick to notice the picture and dropped a reply. She wrote, "Right back at you KK!! Now, when do we host you in India?". Saying this, the Padmaavat actress invited Karlie Kloss to India.
This friendly banter is going viral on the internet. Fans can't wait to see DeePee's American friend giving her a visit in India.
Deepika Padukone made her second appearance at Met Gala this year. She wore a cardinal red Prabhal Gurung gown. While the actress looked drop-dead gorgeous at the international event, many booed her for not following the theme of gala. This year's theme was Heavenly Bodies: Fashion and the Catholic Imagination. However, later Deepika explained that her attire did follow the theme of gala, as it was actually inspired by the robes worn by cardinals for choir.
On the work front, a Mumbai Mirror report suggests that Deepika Padukone is doing for Bollywood's first female superhero film. For the film, her character will be designed on the line of Gal Gadot's Wonder Woman. So far, the developments have been kept under wraps by the team.