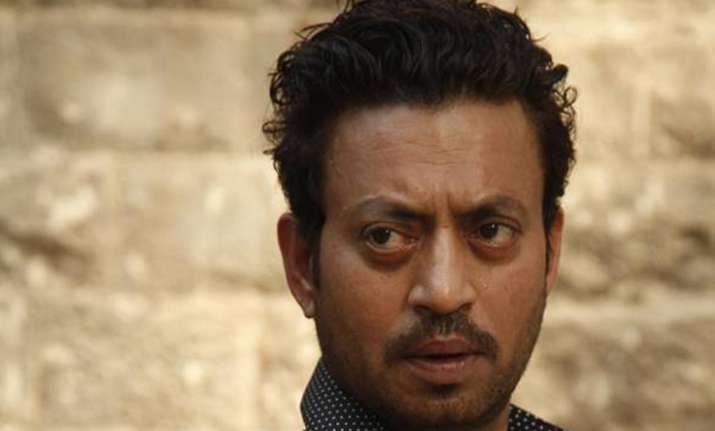 Bollywood actor Irrfan Khan, who earlier revealed that he is suffering from a rare disease, finally informed his fans about his condition. In a new statement released by the actor, he reveals that he has been diagnosed with Neuroendorcrine Tumour. It is also being said that Irrfan Khan will be leaving for abroad to get himself treated. Though battling with this serious health condition, the actor requested the makers of Blackmail not to postpone the release of the film.
He wrote in his statement, "Life is under no obligation to give us what we expect".
- Margaret Mitchell
The unexpected makes us grow, which is what the past few days have been about. Learning that I have been diagnosed with Neuroendocrine Tumour as of now has admittedly been difficult, but the love and strength of those around me and that I found within me has brought me to a place of hope. The journey of this is taking me out of the country, and I request everyone to continue sending their wishes. As for the rumours that were floated NEURO is not always about the brain and googling is the easiest way to do research ;-) To those who waited for my words, I hope to be back with more stories to tell."
— Irrfan (@irrfank) March 16, 2018
A few days ago, Irrfan Khan informed his fans about his 'rare disease' on Twitter. Ever since then, there were a number of speculations as to what the actor has been battling. Vishal Bhardwaj also announced about Irrfan's ill health last month. He informed the fans that the filming of his upcoming film starring Irrfan Khan and Deepika Padukone has been postponed due to the actors' health concern. 
What is Neuroendocrine Tumour? 
Neuroendocrine Tumour is an abnormal growth of cells which begins in the hormone-producing cells of the body's neuroendocrine system. Neuroendocrine system is made up cells that are a combination of hormone-producing cells and nerve cells. They are found throughout the body in organs like lungs and gastrointestinal tract, which includes stomach and intestines.
Also Read: All you need to know about Neuroendocrine Tumour
Former Apple CEO and co-founder Steve Jobs was also diagnosed with Neuroendocrine Tumour in 2003.