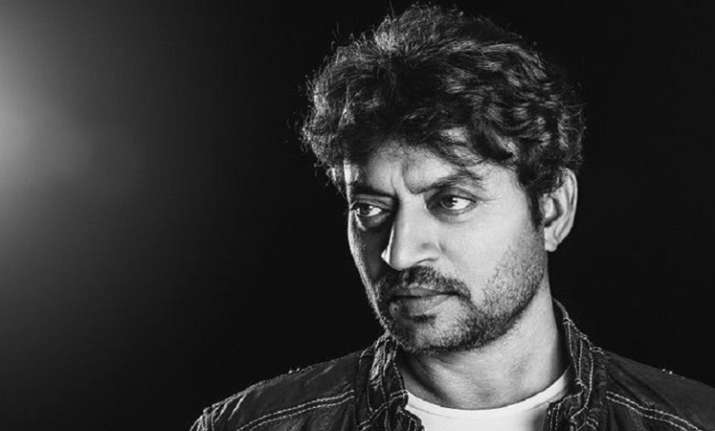 Irrfan Khan opened up about his rare disease in social media today. The actor revealed that he is suffering from neuroendocrine tumour, which is a rare disease that happens in fewer than 1 million cases per year in India. Most neuroendocrine tumours grow slowly -- over years, not months -- compared with other types of tumours. Often, doctors can remove or shrink them with different treatments. Other therapies can help in making the symptoms better. Here's everything you should know about the rare disease Neuroendocrine Tumour that Irrfan Khan is suffering from.
What is Neuroendocrine Tumour?
Neuroendocrine tumours or NETs are neoplasms that arise from cells of the endocrine (hormonal) and nervous systems. Many are benign, while some are malignant. They most commonly occur in the intestine, where they are often called carcinoid tumours, but they are also found in the pancreas, lung and the rest of the body.
Several types of Neuroendocrine Tumour
These tumours can release different types of hormones, which can affect how you feel. Doctors call these groups of symptoms carcinoid syndrome.
Pancreatic NETs grow in your pancreas.Former Apple CEO Steve Jobs was also diagnosed with a pancreatic neuroendocrine tumor in 2003. He died at age 56 on October 5, 2011, of respiratory arrest that was related to the tumour.  There are a few kinds of them:
Insulinomas are the most common type. Their cells make insulin, the hormone that controls blood sugar levels. Most of the time, they're not cancerous.
Glucagonomas make glucagon, a hormone that raises your blood sugar level. About half of them are cancerous, and they often spread to other parts of your body.
Gastrinomas make the hormone gastrin, which helps you digest food. These tumors can happen if you have a rare disorder called Zollinger-Ellison syndrome. About half of these gastrinomas are cancerous, and they often spread easily in the body.
Somatostatinomas make too much of a chemical called somatostatin that affects how your body makes other hormones.
What are the symptoms of Neuroendocrine Tumour?
People with a neuroendocrine tumor may experience the following symptoms or signs. Sometimes, people with a neuroendocrine tumor do not have any of these changes. Or, the cause of a symptom may be another medical condition that is not cancer. Some of the main symptoms of NET include:
High blood pressure
Anxiety attacks
Fever
Headaches
Sweating
Nausea
Vomiting
Clammy skin
Rapid pulse
Heart palpitations
Can Neuroendocrine Tumour be cured?
This type of rare disease is very much curable. Treatments include surgery, radiation therapy, or chemotherapy. Each of these treatments may be used by itself or in combination with another treatment.
Compared with more common malignant tumors, neuroendocrine tumors are slow-growing but can produce amino acids that cause severe symptoms. Aggressive therapy is recommended to lessen the severity of symptoms or to prevent possible harm to the liver.
Also Read: Irrfan Khan diagnosed with Neuroendocrine Tumour, will be flying out of country for treatment