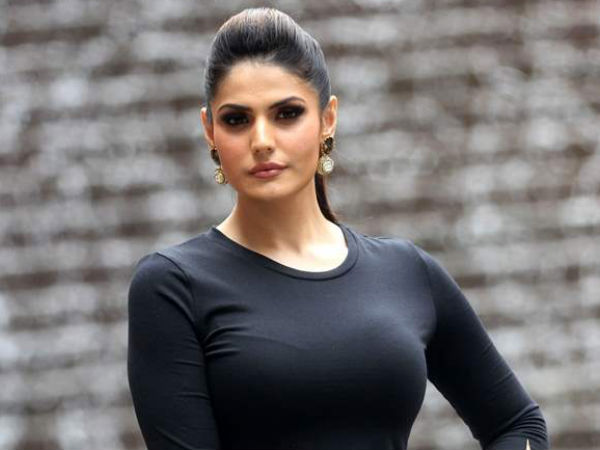 Hate Story 3 actress Zareen Khan who came to MTV Troll Police after watching an episode with actress Taapsee Pannu is glad that her mother is not on social media as she will get disturbed with the way she (Zareen) gets trolled.
Talking about her biggest troll, she said: "I am surprised to see my biggest troll. He is just 23 years old. The world is his oyster now... He should concentrate on his life but instead what he is doing is criminal level trolling. I feel sorry for him."
"Trolls don't realise that whatever they write not only affects us but also affects our family and friends. I am very thankful for the fact that my mother is not on social media because such bad and abusive comments would definitely disturb her," said Zareen, who has often been a victim of trolls on social media platforms.
"I have seen Taapsee's MTV Troll Police episode. I feel this is a great initiative and a great thing that MTV has come up with to help people who are targeted without any reason. There is a certain section of people in our society who hide behind the anonymity of Internet and troll people like me," said Zareen, who made her Bollywood debut with Veer. 
"Such kind of people are a threat to either themselves or the entire society because they do not realise how their actions affect others. That's the reason I have come on MTV Troll Police. I want to know if my biggest trolls have the courage to face me and say the same things on my face," she said.
(With IANS inputs)