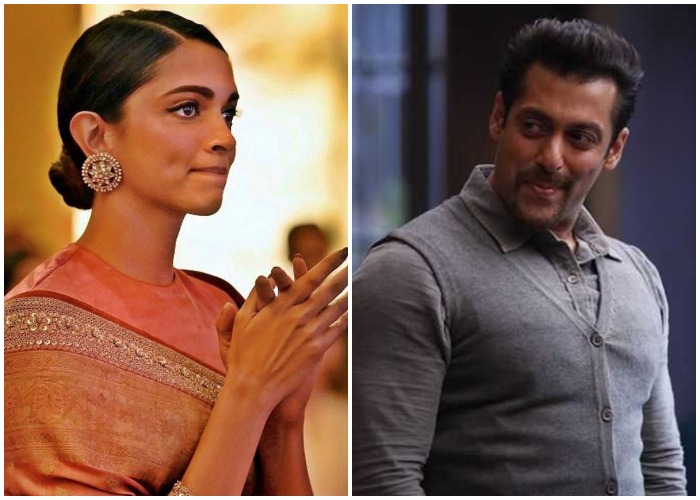 Deepika Padukone is one of few Bollywood actors who battled depression and have been vocal about it in media. In 2015, the actress came out in public about her depression episode and ever since then she's working to increase awareness about mental health in India. Recently, she was in New Delhi to launch a survey report by her organisation The Live Love Laugh Foundation. At the event, she spoke about depression, taking a dig at Salman Khan's comment in the process.
Deepika said, "There is a wrong conception that depression happens only to people from the higher socio-economic background and the condition is often perceived as a luxury."
"When we were talking about more celebrities coming out, there is also a misconception that depression happens to people who are successful. I want to clarify that it can happen to anybody from any field, irrespective of their socio-economic background. Depression is sometimes perceived as a luxury. People think that those who have too much time or money get into depression. I think it is very important to break that myth," said Deepika during the launch event of a study titled "How India Perceives Mental Health".
Although, Deepika Padukone didn't take Salman Khan's name but the Race 3 actor had some time ago made a statement saying that 'he cannot have the luxury of being depressed.'
"I see a lot of people going on vacations, but I cannot afford that luxury of taking a vacation. I see a lot of people getting depressed and emotional, but I can't afford that luxury of being depressed or sad or emotional because no matter what I am going through, it works against me," he said while speaking to IANS.
Deepika Padukone has been very vocal and sensitive about the issue of mental health and depression. It was obvious that such a remark from Salman Khan wouldn't go down well with her.