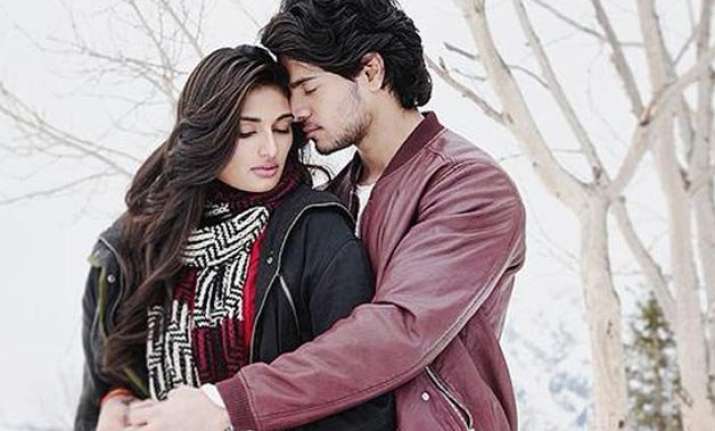 New Delhi: The term star kids is usually synonymous with spoilt brats but actors Sooraj Pancholi and Athiya Shetty are proving it wrong. As the kids of actors Aditya Pancholi and Suniel Shetty respectively, the two are not misusing the star power of their fathers.
The two, who will be making their debut with actor Salman Khan's production movie 'Hero', impressed everyone at the sets with their behaviour, sincerity and hard work.
As it happens, when the two were in Bucharest, Romania to film a song, they avoided partying when the rest of crew did. While the entire crew used to visit the city's pubs after a tiring day of shoot, the lead couple would quietly retire to their rooms and prepare themselves for the next day. Acording to sources, they were never late on the sets. Impressed by their diligence, the director of the movie Nikhil Advani treated them to a party after shooting for the song 'Yadaan Teriyaan' was completed.
In another incident, the duo did not complain about the chilly weather of Manali. The song, Khoya Khoya which was released a few days ago on YouTube, demanded shooting in ice-capped mountains of Manali. Though the temperatures were dipping tremendously, they filmed the song quite comfortably.
This speaks a lot about the hard work and seriousness these debutants have.
However, this doesn't mean they don't have their share of fun. Athiya and Sooraj are supposedly very close to each other. On the set of 'Hero', Sooraj unleashed his mimicry talents. He used to make Athiya a victim by mimicking her father Suniel Shetty.
An insider revealed, "Sooraj would often pull pranks on Athiya by using her father's voice."
Co-produced by Salman Khan, 'Hero' will release on September 11.