Follow us on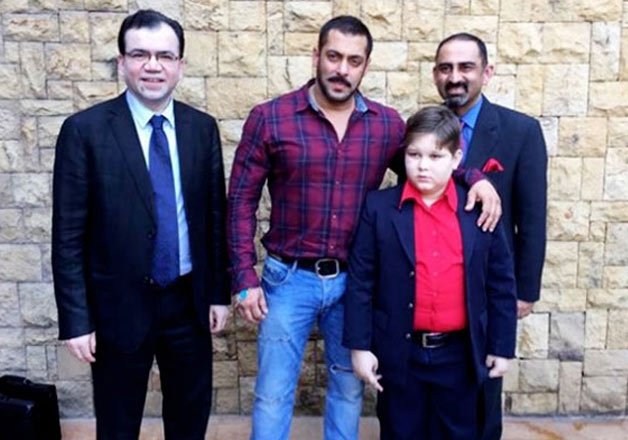 Mumbai: Superstar Salman Khan met his fan Abdul Basit from Pakistan after his successful liver transplant was performed at a hospital in the capital.
The 11-year-old, a resident of Pakistan, developed severe jaundice soon after birth.
To prevent complications like brain damage and hearing loss from this condition, Abdul underwent continuous phototherapy in a hospital during the first two months of his life. Thereafter, he was discharged to go home and continue the phototherapy treatment.
As he grew older, his skin thickened and the light penetration decreased, making it less effective. Since the only permanent treatment was a liver transplant, he was referred to the Indraprastha Apollo Hospitals in Delhi.
According to Anupam Sibal, senior consultant, paediatric gastroenterologist and hepatologist and group medical director at Apollo Hospitals Group: "With the new liver Abdul has received the enzyme he was not born with and his eyes are pearly white and he has finally bid adieu to his constant companion, the phototherapy unit."
"The family expressed a desire to meet Salman Khan and were delighted that Abdul could meet his hero Salman in Mumbai."
The youngster's wish to meet the "Bajrangi Bhaijaan" star was granted on Monday.