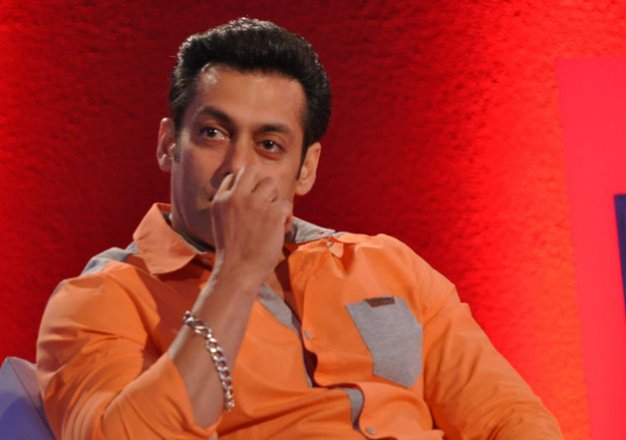 New Delhi: Superstar Salman Khan has managed to stay away from the sacred bond of marriage for a good 50 years of his life. All his contemporaries are married, have children and he has also turned Godfather for them.
The grave question of his marriage has always haunted him. At a recent event in Gondia, he accepted that he has crossed the marital age now.
However, now the 'Bajrangi Bhaijaan' actor has made another shocking confession saying that he is scared of being single. As a part of actress Sonam Kapoor's online campaign of #FearvsNeerja, Salman has accepted that he is fearful of being 'kunwara' (unmarried).
Salman ended the 17 second video saying that he likes this fear of his and would like to have it for some time now. And then a kiss on the camera followed.
#FearvsNeerja, is a hashtag started by Sonam to promote her upcoming movie 'Neerja'. She has urged people to speak about their fears and make videos. A plethora of celebs have already spoken about their fears.
In fact, this isn't the first video by Salman. A few days ago he posted a video in which he mentioned that his father, veteran screenwriter Salim Khan, had taught him since he was a kid to not fear anyone. Salim taught his kids that, 'jo darr gaya samjho mar gaya'; something which became a famous dialogue of Gabbar Singh in Sholay.
But in this video we have seen a different side of Salman. Watch it right here.