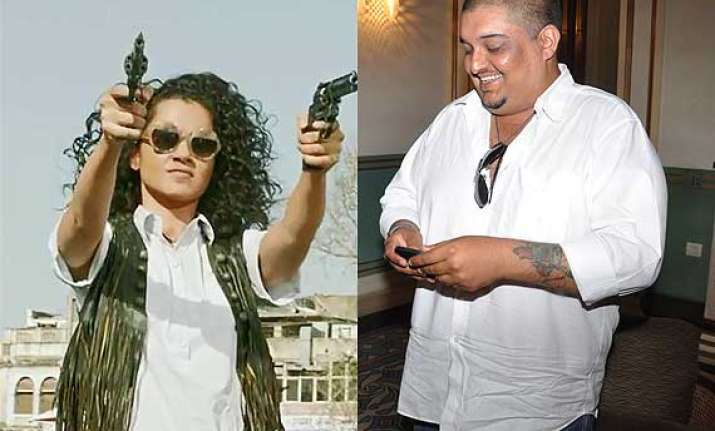 Mumbai, Following the release and reactions to his directorial venture "Revolver Rani", Sai Kabir has much to ponder over about the movie's characters, plot, twists and turns, as also the "mistake" he made in the story's narration.
Kangana Ranaut
plays a female goon in the movie, while Vir Das plays her toy-boy. 
Reflecting upon moments in the film, Kabir said: "I wanted to create a toy-world in the film. I wanted the audiences to feel they were inside a toy while watching the film. I am a big fan of Johnnie To and Robert Rodriguez. When Kangana takes Vir to the Film City that she has built for him, it's like being inside a gigantic toy." 
Vir as the wannabe Bollywood star and Kangana's resident toy-boy, represents for the director, "the great Indian dream". 
"Taking shortcuts to get where young people want to get is an accepted form of immoral behaviour. It's cool to be corrupt for the sake of your desires and dreams. Youngsters who take shortcuts think they can get away with it. They think they can do something in the stock market and get out with some fast bucks. 
"But it doesn't work that way. The whole 'Modern Indian Dream' is a bloody bubble."