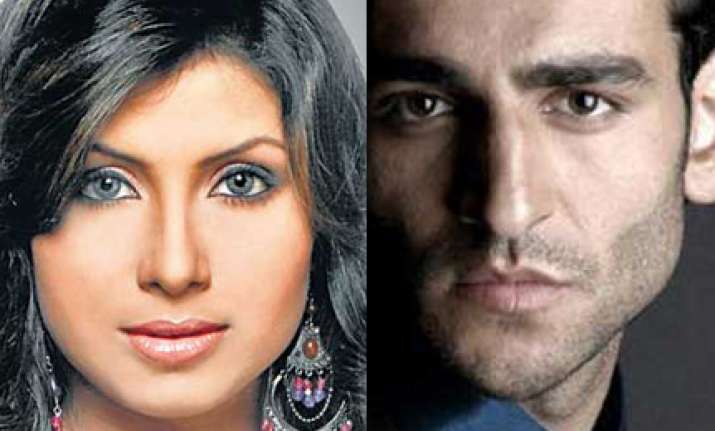 A new detail has surfaced in the alleged murder of model Rinki Chaudhury (nee Shabnam Mandal) as the Mumbai police have launched a massive manhunt for Shivam, a friend and suspected accomplice of Sahil Malik, Chaudhary's alleged murderer, reports MidDay.
"We believe that Shivam went missing soon after Chaudhury's death came to light. We are trying to trace him," said Senior Inspector Surendra Paitankar from Goregaon police station.
The detail emerged after the police questioned Malik, who was also Chaudhury's former boyfriend, on Saturday. After reconstructing the incident, the police have concluded that Chaudhury died of serious head injuries as also confirmed by the post-mortem report.
According to police, after allegedly killing Chaudhary, Malik attempted to fabricate evidences to make it look like a suicide. He summoned his friend Shivam at 5.30 pm, an hour after the murder and they set up the suicide scene.
The kitchen door was locked from inside to make it look like Chaudhary had bolted the door behind her. The duo then discussed the sequence of events which was to be told to the police, after which Shivam fled the scene, police said.
In his statement, Malik told cops that he was painting Chaudhary's apartment when the paint fumes irritated her, following which she went inside the kitchen and killed herself. Malik then claimed that he opened the door with a violent kick and lowered the corpse.
However, the post-mortem report revealed the real cause of her death. The strangulation mark due to hanging is usually V-shaped but Chaudhary had a round mark indicating that she had been strangled before being hanged.
The police also traced several calls on Malik's telephone after Chaudhary's death to Shivam.
Meanwhile, the police has summoned Malik's Delhi-based ex-girlfriend, Shyamli Jain, to Mumbai. "We have given her a strict warning to present herself before us for investigations and if she fails to comply, we will produce an arrest warrant against her," said Paitankar. Shyamli has informed the police that she will be in Mumbai in a day or two.
After hearing the police claims, Malik has been remanded to police custody till November 4.