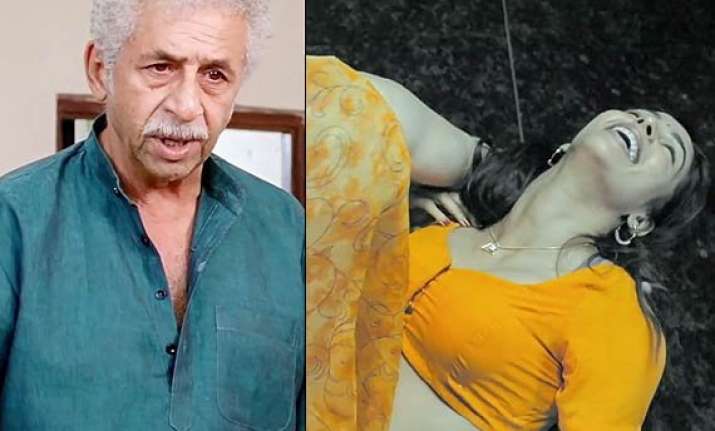 New Delhi: The trailer of Mallika Sherawat starrer Dirty Politics is out.  
A political drama set by the performances of a few of the most great talents in the industry, Dirty Politics seems engaging but with a lot of fuss.
The film seems to have a lot of everything from corruption, menace, politics, comedy, to thrill and patriotism. Mallika Sherawat, who has always graced the screen with her explicitly sensuous stunts, looks bold and loud here.
However, with the presence of actors like Om Puri, Naseeruddin Shah, Ashutosh Rana, Jackie Shroff and Anupam Kher; her performance in the film seems outshined. And with her desi Haryanvi extrovert persona in the film, Mallika appears too-much-in-your-face.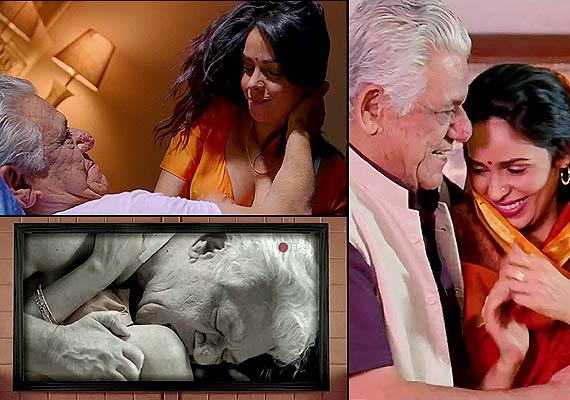 Playing Anokhi Devi, who aspires to acquire a prominent position in the government, the actress falls into an intimate relationship with veteran politician (Om Puri) just to blackmail him later.
The trailer focuses on its every character and what intrigues us the most is Rajpal Yadav's stupendous comic timings, even if it has just expressions. As Om Puri furiously interrogates about his sex tape being misplaced, Yadav appears quite amusing perfectly setting a humourous background for the scene.
What also raises the mercury here apart from Mallika's bold scenes is the free usage of abusive language in the film. From Naseeruddin Shah, Mallika to Om Puri, the actors have been shown making use of cuss words.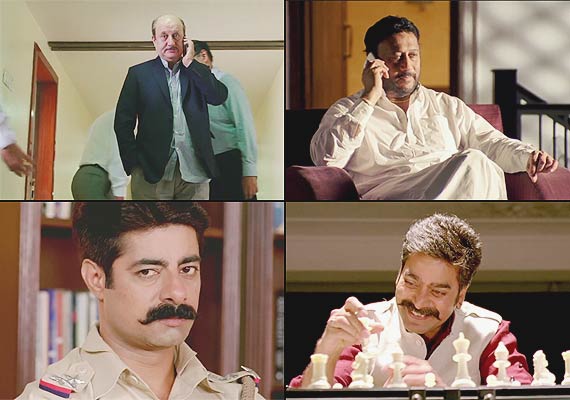 While the film seems to be aptly describing the 'dirt in politics,' we are a bit skeptical about so many strong actors coming together in one film. Communication between the makers and the audience would be hampered if the film turns out to be a messy one, leaving nothing but a rough memory of Mallika-Om Puri bed scenes.
Except the fact that the industry's veterans can be seen together in the film and Mallika Sherawat's too-seductive-to-describe role, Dirty Picture seems a cliché over-hyped political Bollywood stuff.
Watch the newly out trailer of K.C. Bokadia's Dirty Politics here…
P.S. Kindly ignore a not-so-happening item number by Mallika Sherawat; you'll regret even noticing it.
Dirty Politics has remained in buzz since its inception. First, for adopting a script based on Bhanvari Devi case and then with the poster of Mallika Sherawat draped in National flag.
Dirty Politics has crucially built its grounds of popularity.  The release date of the film is not out yet.