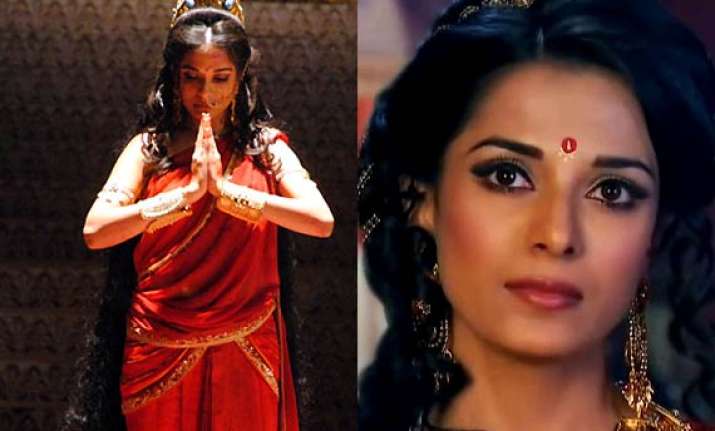 Umargaon, (Gujarat): Model-turned-actor Pooja Sharma, seen as Draupadi in mythological TV drama "Mahabharat", says the show has been a training ground for her and describes 'cheer haran' (disrobing) as the toughest shooting sequence.
The show, which went on air September 2013 on Star Plus, has already beamed the disrobing sequence.
"The 'cheer haran' sequence was a difficult one. It was demanding, taxing and physically very exhausting," Pooja said.
"And especially to understand the standards as to why these five men, who claim to be my husbands, are quiet on such a traumatic incident. And what was the reason that made them handicapped?" she added.
With no formal training in acting, for Pooja "Mahabharat" turned out to be a learning experience.
"My preparations happened on the set. I was one of the last few people to join the cast. There wasn't much time. I had a few meetings and discussions with the creative team, but beyond that the preparations happened slowly and gradually on the sets," Pooja told IANS on the sets of the show here.