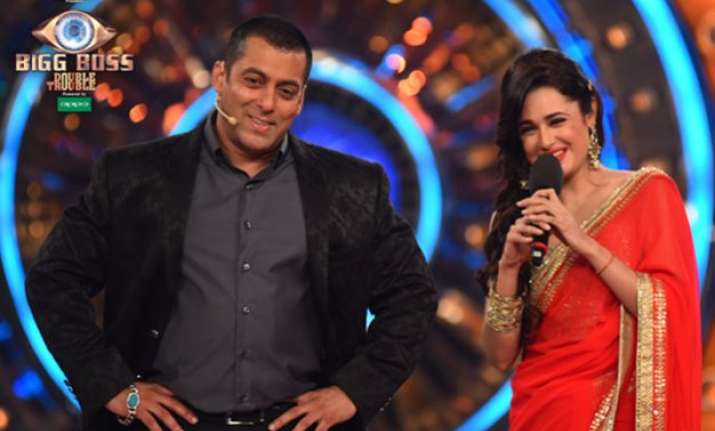 Mumbai : Actress Yuvika Chaudhary says she will not rake up unnecessary controversies to get footage in the "Bigg Boss" house.
 Yuvika, who is among the 14 people participating in the ninth season of "Bigg Boss", said she is a very homely girl and saying yes to the show was very difficult.
 "I am a very homely girl. It is a big decision for me to say yes to 'Bigg Boss'. But I think it will be a good experience. It is going to be a challenge. Let us see what happens," Yuvika told PTI before entering the house. 
"I will have my voice on the show. I will take part in discussions and if anything goes wrong, I will protest. But I will not create controversies," the actress said.
 Yuvika, started her career on the small screen with TV soap "Astitva...Ek Prem Kahani". She has starred in Bollywood films like "Om Shanti Om", "Summer 2007" and "Toh Baat Pakki". 
The actress said she is entering the show with a clear mind and does not have any strategies in place. 
"I am not prepared because I don't know anything. But that is the fun. I have no plans. I am just going to be myself."
 Yuvika said her mother is really excited to see how she deals with difficult situations on the show, which will require her to do all the chores by herself. 
"I have always been very pampered. I have never done any household work. My mother is happy as she says that I will learn to do my own work. It is going to be like a hostel life," she said. 
"Bigg Boss Nau", which airs on Colors, will see Salman Khan return as the host for the sixth time.