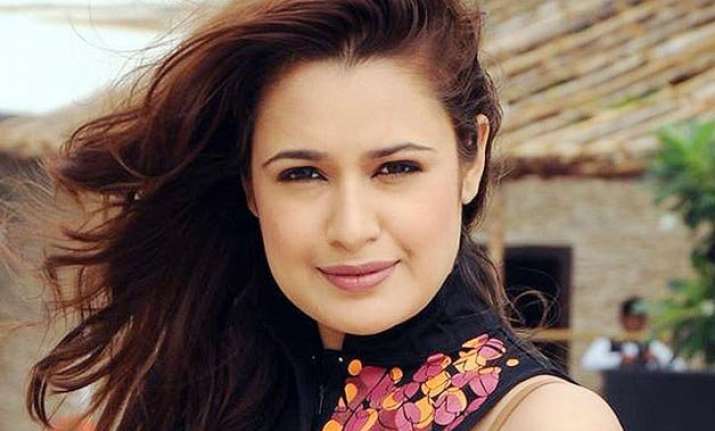 New Delhi: Actress Yuvika Chaudhary is among the few ones who started low with a reality TV shows and then went on to feature in blockbuster movies. Yuvika participated in the 2005 reality show Zee Cine Stars Ki Khoj.
Though, she did not win the show she bagged a role in the popular TV serial Astitva...Ek Prem Kahani, in which she played Aastha. A Coca Cola advertisement opposite Kunal Kapoor helped her in getting a brief role in Farah Khan directed 'Om Shanti Om', opposite superstar Shah Rukh Khan.
Yuvika's biggest mistake in the film industry was that she refused the role of Dia Mirza in 'Lage Raho Munnabhai'. In fact, Raju Hirani spent an hour convincing her about the same but she was too stubborn to listen to him. Later, she realized how foolish she was but as they say, there is no point crying over spilled milk.
She has been a part of other movies like 'Toh Baat Pakki' and Naughty @ 40 (her first lead role opposite actor Govinda), but Yuvika still needs a big break to establish herself in the industry. It is easier for public t forget reality TV winners.
Is her Bigg Boss 9 participation her chance to remind her fans that she exists? Or is Yuvika, the sweet girl, doing a big mistake by featuring in Bigg Boss? Well, these questions will only be answered as the show advances.  
Bigg Boss 9 contestant Yuvika Chaudhary was harassed by a pimp
Yuvika Chaudhary was in news a few years ago when she was troubled by a Delhi based pimp named John. Reportedly, John had created a fake account in her name on a social networking site and sent out lewd messages saying that she is "available" for `5 lakh . If this wasn't enough, she was once followed by someone who also stopped to bang on her car's windshield. She had filed two FIRs; one for harassment and another regarding the incident of alleged stalking.
However, she had handled the whole incident very sensibly. She had said during one of her interviews to a daily, "I guess it happens in every actor's life. We should be more cautious."
 Now that this horror is way past in her life, we wonder if she will be able to tackle the problems she will face in the Bigg Boss house this sensibly? Yuvika currently faces eviction this week, after inmates nominated her.