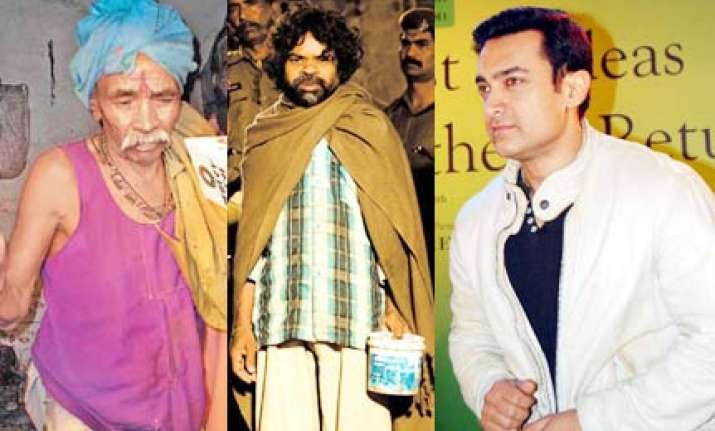 Kunjilal Malviya, the astrologer who grabbed headlines in 2005 after making a prophecy about his own death, has sent a notice to Aamir Khan, the producer of Peepli Live, reports Mid Day..
Malviya is demanding half of the film's earnings from Aamir, claiming that the movie is based on the incident.
Malviya's lawyer, Sanjay Shukla, said that his client, an astrologer of Sehra village in Betul district Madhya Pradesh, had made the prophecy in 2005 and was featured extensively on news channels.
The movie revolves around a similar premise and the lawyer said Aamir had used the incident in Malviya's life.
"Aamir Khan is using the incident in Malviya's life in the film which is making profit in crores. 
Hence, Malviya is entitled to at least half," said Shukla.
The film, directed by debutante Anusha Rizvi, revolves around Natha, a farmer who decides to commit suicide so that his family can get compensation, attracting the media's attention.
The film, which was made on a budget of Rs 10 crore, has reportedly made a profit of Rs 7 crore on the opening day itself.  When contacted, Aamir's spokesperson denied having received any notice.