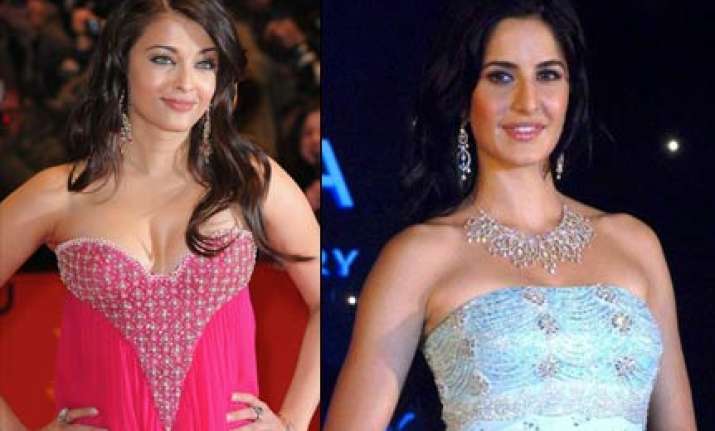 Film producer Vipul Shah approached Aishwarya to cast her opposite husband Abhishek in the remake of The Italian Job, but the former ended up recommending Katrina, says a media report.Thus, Abhishek  and Katrina Kaif are set to star in the remake of the Hollywood film by the same name starring Mark Wahlberg and Charlize Theron.
This puts an end to speculations  about animosity between the two actors. Rumours included Katrina declining the film because it starred
Abhishek Bachchan
, and yet another about
Aishwarya Rai Bachchan
preventing Abhishek from doing films with Katrina.
Says a source, "Vipul's first option was to cast Abhishek and Aishwarya. It was Aishwarya who prompted Vipul to cast Katrina instead." This is not the first time that Aishwarya has suggested another actress in her place. Previously, the actor recommended
Priyanka Chopra
for Dostana.  
Says Shah, "All I can say at the moment is that Aishwarya has absolutely no objections to the Abhishek-Katrina pair on screen."
On her part, Katrina confirms that she has no issues working with Abhishek either. "All these ridiculous rumours about me not working with Abhishek started when my dates for The Italian Job didn't work out, and Dostana 2 got postponed.
Abhishek is a great guy. I did Sarkar with him at the start of my career. There were other offers but I felt they were not good enough to do justice to our pairing. I decided that whenever we work together again, it would be for a full-blown romantic comedy."