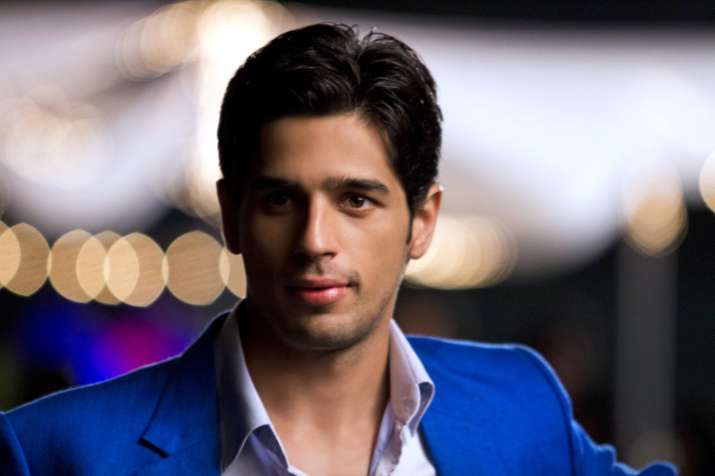 Actor Sidharth Malhotra, who is gering up for the release of his upcoming film A Gentleman: Sundar, Susheel, Risky, has stated that constructive criticism helps an actor to improve. Thus, he takes criticism very seriously. The actor, who made his debut with Karan Johar's Student of The Year alongside Alia Bhatt and Varun Dhawan, has worked in many films. He also added that success and failure are temporary.
Asked whether he has learnt to handle criticism better after films like Kapoor & Sons and Baar Baar Dekho, Sidharth told IANS here: "Well, I think film reviews don't really help an actor to grow or improve creativity because their words and comments are black and white... They are always inching towards negative or positive."
"And I understand that for them, they mostly concentrate on the business potential of a film."
He added: "Only constructive criticism can help us to grow as creative people, as actors. Therefore, I take any constructive assessment seriously when it comes from insiders of the fraternity."
The actor said he tries to do new characters with every film, and then assesses if he has got it right or explores the flaws.
"These things matter for me to go to the next level. So, I take criticism seriously, depending on where it is coming from."
The actor has also featured in films like Hasee Toh Phasee, Ek Villain before Brothers.
"Kapoor & Sons earned more than Rs 100 crore at the box office and people and critics showered their praise on me. And then Baar Baar Dekho happened. Now you understand... I do not live on my success and failure. It's really temporary," he said.
"Our film 'Brothers' earned around Rs 85 crore at the box office. It is not a small number. So, calling the film a failure would be little unfair. But I accept that we couldn't live up to the expectation set by 'Baar Baar Dekho'. Such things happen... As a young actor, I will choose the script that won't work at times and I will learn something out of that as well."
Sidharth's upcoming film is "A Gentleman: Sundar, Susheel, Risky", in which he will be seen in a double role. The film revolves around a person with a mistaken identity.
Talking about it, he said: "Since both the characters are different from each other, the film caters to a wide audience. It has action, romance, mystery and that interests people who love watching action and romance both."
"We had a great time working with everyone. Whether it is Raj, DK (director duo of the film) and Jacqueline (Fernandez), it was so much fun. She is such a happy girl and has an infectious energy. Hopefully, people will like the film."
Sidharth and Jacqueline's film is all set to hit the screens on August 25.
(With IANS Inputs)