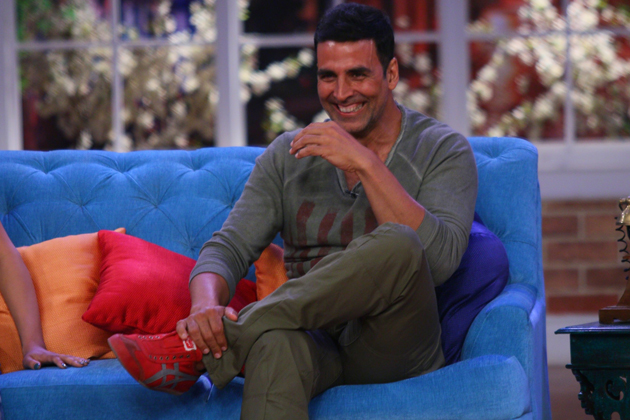 It seems that the better days of Krushna Abhishek's 'Comedy Nights Bachao' might soon be over as many celebrities are choosing to not promote their movie on the show. Earlier it was reported that actor Hrithik Roshan won't be a part of the show to promote his movie 'Mohenjo Daro' because he isn't comfortable with the 'roast' format of it.
Now, looks like his contemporary Akshay Kumar too has followed suit. Grapevine is abuzz that Akshay won't be promoting his next 'Rustom' on CNB but will do the same on 'The Kapil Shama Show'.
It can be speculated that Akshay opting out of Krushna's show might have something to do with the 'not-so good' experience he had the last time. A few months ago, Akshay was seen on 'Comedy Nights Bachao' to promote 'Housefull 3' but was not pleased with the kind of humour. He had also reportedly objected to racist comments made by comedian Siddharth Jadhav on Lisa Haydon.
However, a source close to Akshay told a leading daily that Akshay skipping CNB has nothing to do with him reportedly being miffed with the show,
"While it's true that Akshay is not going on Krushna's show, the reason is something else. CNB is a humour-centric show and Rustom, the film he is promoting, has a very serious subject. He thinks it's the wrong fit for a film like this and promoting it on that show, wont help the film. Rustom is a serious crime-drama and Akshay is very clear how he wants to promote it."
The source further confirmed that Akshay will be shooting for 'The Kapil Sharma Show'. He said,
"Yes, the Rustom team will be on The Kapil Sharma Show, but it's not going to be all laughs and gags. The entire episode will have a theme based on the armed forces. Akshay plays Naval Commander Rustom Pavri of the Indian Navy in the movie and TKSS has scripted its format to suit the film."