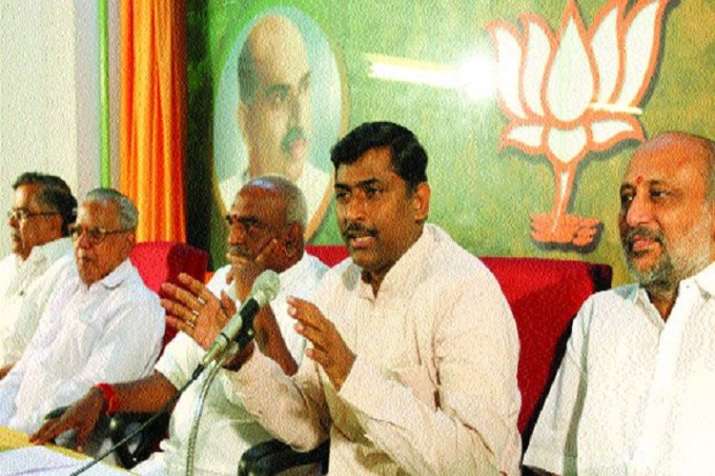 Senior BJP leader P Muralidhar Rao on Tuesday said the party alone can push the pace of development in Telangana, so that it catches up with the rest of the country. Talking to reporters in Hyderabad, Rao said BJP President Amit Shah would address a public meeting at Karimnagar and will also speak to booth committee presidents and other party leaders on Wednesday, to boost the prospects of the party for upcoming Assembly polls in the state.
"All have got opportunity in the history of Andhra and Telangana so far. If the pace of development is to be accelerated in Telangana, the way it is happening in the country, only Bharatiya Janata Party can do it," said the BJP general secretary.
BJP considers Telangana as an important region for the future from its strategy point of view, he added.
Rao further claimed the ruling TRS in the state has failed to ensure development during the last four-and-half years.
The main opposition Congress has also not been able to be successful as it did elsewhere in the country, he said.
BJP has decided to go it alone in the Assembly polls in Telangana and Shah had kicked off the party's campaign by addressing a public meeting at Mahabubnagar last month.
Karimnagar is an important district in north Telangana "where BJP has always been seen as a strong force with significant following," Rao said.
The part president would speak on the BJP's commitment to the development of Telangana, he said.
Rs 2.52 lakh crore was given to the state on different subjects, he claimed.
"If there is delay in matters of development, it was because of the TRS government," he said.
Attacking the Congress, Rao alleged the party is not interested in the welfare of the people, but only in power.
"Congress is a party now entangled with terrorists, entangled with separatists, aligned with communal forces and indulging in competitive appeasement. This is the sum and substance of Congress," he said.
He also claimed "Congress, MIM, TRS all three belong to one family".