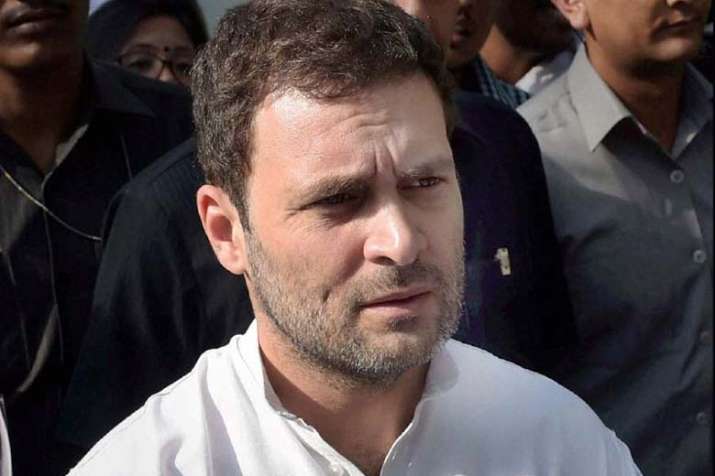 The hurdles in the way of Cabinet formation in Karnataka looked far away from being over even as Congress President Rahul Gandhi on Saturday held deliberations with party leaders from Karnataka on the allocation of ministerial berths between his party and the JD(S).
The issue could not be resolved despite marathon deliberations and the leaders will again meet on Sunday, PTI reported quoting its sources.
Former Karnataka chief minister Siddaramaiah, deputy chief minister G Parameshwara, state party in charge KC Venugopal, and senior leaders Mallikarjun Kharge and DK Shivakumar attended the meeting called by Rahul Gandhi.
"We discussed portfolio allocation. First, we need to finalise the portfolios between the two parties. Thereafter, we will decide whom to allocate what ministry," Venugopal told PTI after the meeting.
The entire process will be completed in a day or two, he added.
The Congress and the JD(S) are at loggerheads over the key portfolios of finance and home.
Chief minister and JD(S) leader HD Kumaraswamy has admitted to having "some issues" with the Congress + over portfolio allocation that was delaying the formation of the entire council of ministers.
On May 23, Kumaraswamy and Parameshwara took oath and chief minister and deputy chief minister respectively.
Kumaraswamy is scheduled to arrive in Delhi on Monday to meet Prime Minister Narendra Modi and is likely to hold discussions with top Congress leadership to iron out the differences.
The issues of according adequate representation to various regions and maintaining the caste balance in the state are weighing heavy on both the parties.
It has already been decided that Congress would have 22 ministers and JD(S) 12 in the new council of ministers.
The sources said that the Congress will take a call initially on having 16-17 ministers.
(With PTI inputs)