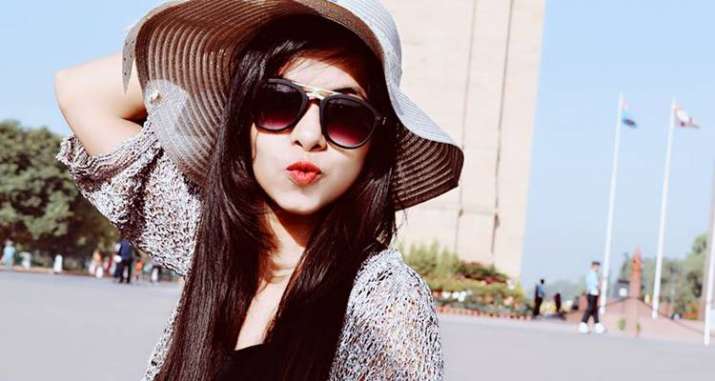 There's a bad news for all the Dhinchuks (the honoured title she fondly gave to her amazing fans!) out there. You won't be able to soothe your ears with the melodious cacophony of singing sensation Dhinchak Pooja anymore. While some of you might be secretly celebrating the moment in your mind, let's take some time to thank the legend behind this herculean task- Kathappa. Many might be outraged with the fictional Rajamouli character, but this Kathappa is different from Baahubali's maternal uncle! Dhinchak Pooja's praiseworthy work has been mercilessly wiped off her channel due to a man called Kathappa Singh. 
Dhinchak Pooja's national hits, including 'Selfie Mene Le Li Aaj' has been removed from her channel prompting an air of celebrations among netizens. When you'll click on the video links of her on Facebook, the YouTube will flash the message: The video is no longer available. And you let a devilish smile, thanking the almighty for his mercy. 
Also Read: Dhinchak Pooja auditions for Indian Idol; What happens next will blow your mind!
According to some reports, a man named Kathappa Singh slammed a copyright claim on her videos, which is perhaps one of the reasons why her videos have been put down. People are celebrating for two reasons, first being her disharmonious voice being banished off the internet, and second, the task being completed by the fictional character of an Indian blockbuster movie- Baahubali. 
The only video which is up on her channel till now is her 'Dilon Ka Shooter', which earlier sparked controversy as she can be seen riding a scooter on Delhi roads without a helmet. Social media users are speculating what lead to this sudden enlightenment of YouTube authorities, but none of the reasons could stop them from hailing Kathappa Singh and celebrating the end of this brutal torture of ears. 
Also Read: Bigg Boss 11: Dhinchak Pooja, Nia Sharma and Geeta Phogat are in the contestants list?
See how people are celebrating on Twitter. 
See how legendary singer Sonu Singer tried his hands on Dhinchak Pooja's hit 'Dilon Ka Scooter' 
God Bless You Kathappa! 
Brace yourself my dear friends, for you've been liberated! Good bye to era Dhinchak Pooja while we're still trying to figure out who this Kathappa Singh is. Stay tuned for more updates. 
​For More Buzz Stories Click Here