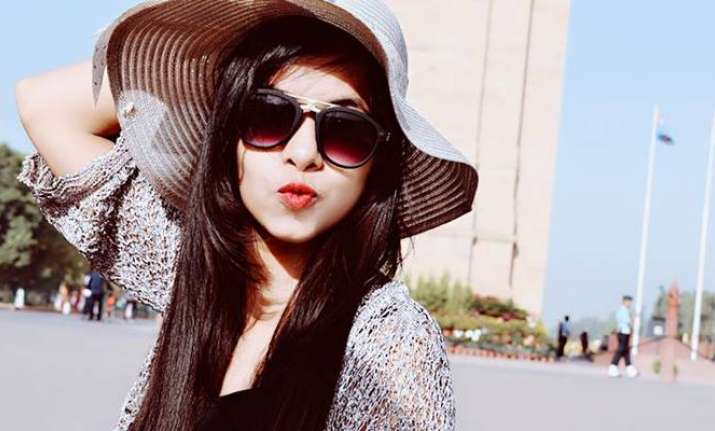 Dhinchak Pooja is the emerging face of cringepop in India. Love her or hate her, we've got to admit it that she has become a sensation by literally doing nothing noteworthy. This led many people scratching their heads as to what we're collectively doing wrong. After so many Dhinchak Pooja memes, trolls, videos and self-proclaimed YouTube hit numbers, there's a hot and breaking news regarding this singing sensation. Imagine, this melodious nightingale crooning for an Indian Idol audition. We can imagine millions of ear bleeds at the same time! 
A YouTube channel called Screen Patti literally dived into fifth dimension to imagine what an audition with Dhinchak Pooja for Indian Idol could be. This video shows her journey full of hurdles and struggles. How she found her way and her hidden penchant for singing. And when she let's her hidden singing maestro loose on the mic, madness is ensured! 
She reaches the audition venue in her usual guise, Swag Wali Topi, trademark red bleeding lipstick and her gang of boys.  Ms. Pooja is confident that she's going to win hearts with her melodious voice. Leave alone the chance of being eliminated; Dhinchak Pooja eliminates a judge itself! After all, everything is possible for this internet sensation. 
To see what happened next, watch the video.
FYI: It's a spoof!