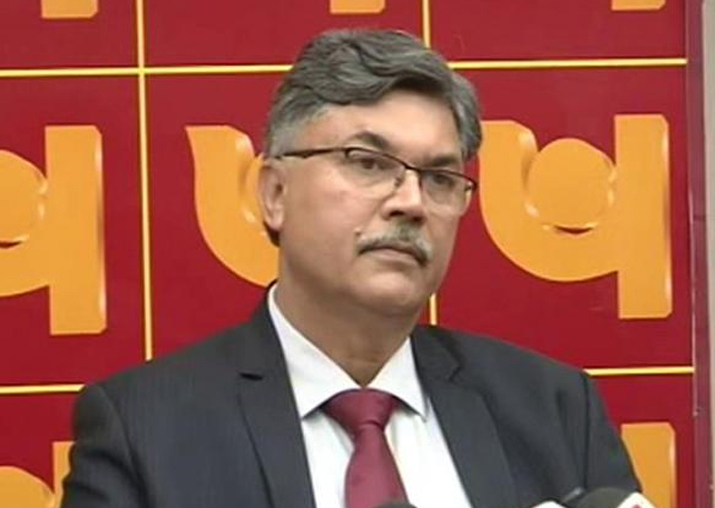 The CBI today examined Punjab National Bank's Managing Director and CEO Sunil Mehta and its Executive Director KV Brahmaji Rao in connection with the Rs 11,400 crore fraud involving diamantaire Nirav Modi and owner of Gitanjali Gems Mehul Choksi.
Officials said that both the bank officials were called at the CBI's Mumbai branch and were questioned for over 7 hours. 
Mehta and Rao were questioned first time even since the CBI filed the first FIR in the multi-crore scam on February 14 against Nirav Modi, his wife Ami, brother Nishal, uncle Mehul Choksi and his firms Diamond R US, Solar Exports and Stellar Diamond. 
Nirav Modi, his family and Choksi have left the country earlier in early January. The FIR mentions fraud of around Rs 6,400 crore.
The CBI also filed second FIR in the case on February 15 for Rs 4,886.72 crore fraud against the Gitanjali group headed by Choksi.
Letters of Undertaking and Foreign Letters of Credit were used to raise and rollover the amount over several years before the fraud came to light following PNB's complaint. 
CBI sources said the PNB MD and the Executive Director were questioned over several issues, including if they had any clue of the whole scam. 
Questioning of 12 arrested accused persons continued on Saturday, said a CBI official, adding all of them were were also confronted during examinations. 
On Friday, the CBI also questioned two General Managers and Deputy General Managers of the Mumbai-based PNB's Brady House branch-- the only branch involved in the criminality-- and raided Nirav Modi's Kamala Mills firm leading to the seizure of some documents. 
ED attaches Nirav Modi's 21 immovable properties worth Rs 523cr
The Enforcement Directorate (ED), which is also probing the financial angle in the case, on Saturday said it has attached Nirav Modi's 21 immovable properties worth Rs 523.72 crore. 
The assets include a farmhouse in Alibaug (Rs 42.70 crore) near Mumbai seashore, a solar power plant spread over 53 acre of land in Maharashtra's Ahmednagar (Rs 70 crore) and another 135 acre land in Ahmednagar (Rs 2.20 crore), along with other residential and office properties worth Rs 408.82 crore in Mumbai and Pune.
The ED on Friday said to have frozen Nirav Modi's bank account and shares worth Rs 43 crore. The ED had earlier seized bank deposits, shares and luxury cars worth over Rs 100 crore belonging to the businessman and his group. 
The agency has also frozen mutual funds and shares worth Rs 7.80 crore of Nirav Modi and Rs 86.72 crore belonging to his uncle Choksi.
Its action comes in the wake of its ongoing probe -- along with the CBI -- against the two and many others including directors of their companies and bank officials into the alleged bank fraud.
With Agency Inputs
Watch Video: CBI grills PNB MD Sunil Mehta, Executive Director KV Brahmaji Rao