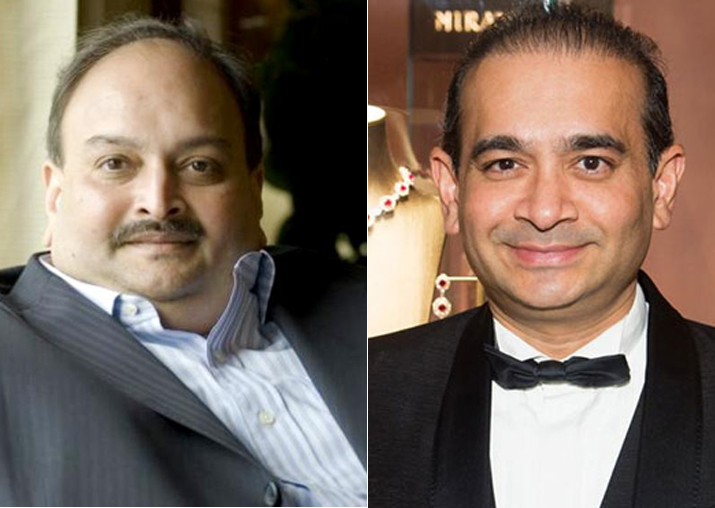 The Minister of External Affairs sources today said that passports of fugitive jewellery designer Nirav Modi and his business partner Mehul Choksi, two of the accused in the Rs 11,400-cr PNB fraud, have been revoked, PTI reported.
The MEA had earlier said that passports of Modi and Choksi have been suspended for four weeks and the two have been asked to respond within one week as to why their passports should not be impounded or revoked.
"Since they have not responded so far, their passports have been revoked," a senior ministry source said, noting that in its notice to Modi and Choksi, the ministry had made it clear that their passports would be cancelled if they failed to respond.
Ministry sources said that future course of action will be taken on the advice of the investigation agencies.
Reacting to the development, Nirav Modi's lawyer Vijay Agarwal said that government agencies are acting contrary to each other. 
"The ED and passport authorities are acting contrary to each other. The passport authority had initially suspended the passport and revoked it later. The ED is saying please come and join (investigation). If one doesn't have a passport and is abroad, how will he come and join," he said.
Earlier today, the Enforcement Directorate attached 21 properties, including a penthouse and a farmhouse, of Nirav Modi and his group worth over Rs 523 crore in fresh action against the beleaguered jeweller.
The agency said it has issued a provisional order for attachment of the assets, under the Prevention of Money Laundering Act (PMLA), and seized a Rs 81.16 crore valued penthouse (created by joining three flats) and a flat worth Rs 15.45 crore in the sea-facing Samudra Mahal apartments in the Worli area of Mumbai. 
While the agency had earlier seized gems, diamonds, jewellery, shares, bank deposits and costly cars in this case since it registered a criminal case under PMLA on February 14, this is the first major action to seize immovable assets.