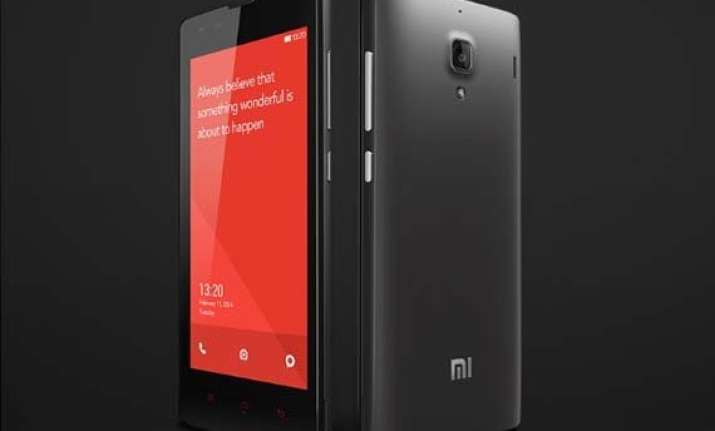 New Delhi: The Delhi high court on Tuesday allowed Xiaomi Technology India Pvt. Ltd to import and sell communication devices such as mobile phones and tablets in India till January 8, subject to conditions.
Xiaomi is now allowed to sell smartphones powered by Qualcomm chipsets till January 8 in India.
A bench headed by Justice Pradeep Nandrajog today passed the "pro tem order" as Xiaomi had contended that Ericsson suppressed the fact that the Chinese mobile maker has also used chipsets of Qualcomm which has a licence to use patents of the Swedish company.
The bench was also told by senior advocate Kapil Sibal and advocate Ajit Warrier, appearing for Xiaomi, that on each Tuesday around one lakh units are expected to be sold on the site.
Therefore, as part of the "pro tem" or temporary measures, the bench asked Xiaomi to deposit Rs 100 per handset sold, towards royalty, in favour of the Registrar General of the Delhi High Court and the amount so deposited be kept in a fixed deposit.
With these temporary directions, the court disposed of the appeal filed by Xiaomi challenging the High Court's single-judge bench's December 8 order.
While disposing of the appeal the court has also directed Xiaomi to furnish an affidavit, before the next date of hearing before the single judge, disclosing the number of units sold by it till then and particulars of the invoices of the Qualcomm chipsets purchased by it.
Xiaomi in its appeal has alleged that Ericsson while obtaining the ex-parte injunction order of December 8 did not inform the court that the Chinese mobile maker also made, imported and sold handsets having Qualcomm chipsets for which Qualcomm has obtained a licence from the Swedish company.
This means the company can at least sell Redmi 1S and Redmi Note 4G in India for nearly a month.
Last week, the Delhi High Court has passed an order suspending the sales of Xiaomi devices for infringement on eight of its patents related to 3G and other technologies. Ericsson alleged that it sent several proposals to Xiaomi to obtain licenses before it entered the Indian market in July. The Swedish technology group said Xiaomi violated the use of patents related to GSM, EDGE and WCDMA technologies.
When Xiaomi debuted its devices in India, Ericsson asked Xiaomi to pay for damages on patent infringement. But the company did not respond, so Ericsson took legal action, the Swedish company said.
The court will again hear the case on February 5.
 
India is considered to be Xiaomi's largest overseas market, where it sold half a million smartphones in just four months after it partnered with e-commerce company Flipkart to release its phones in July.
(With Agency inputs)