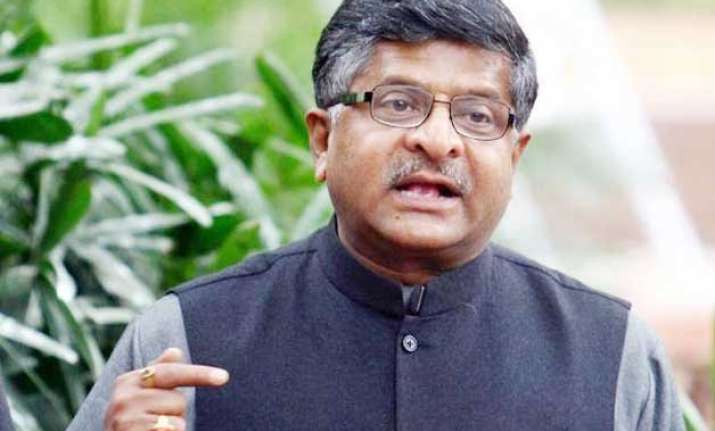 As the government faces yet another arbitration over tax disputes, Telecom Minister Ravi Shankar Prasad today said the Vodafone tax issue could have been handled differently but emphasised that the whole taxing scenario in India should not start with and end with Vodafone.
"I know taxing is a problem. Let me make an observation on this, taxing scenario of India should not begin with and end with Vodafone (tax case), I know that Vodafone issue could had been handled differently," Prasad said during an event here without elaborating further.
The British telecom major is facing a tax liability of over Rs 11,200 crore, along with interest, on its 2007 acquisition of Hong Kong-based Hutchison Whampoa's stake in India's telecom major, Hutchison Essar.
Earlier this week, Scottish oil explorer Cairn Energy plc filed a dispute under the UK-India Investment Treaty over a Rs 10,247.36 crore tax demand raised using amendments in 2012 Finance Act that seek to tax deals retrospectively.
On a second tax dispute involving Vodafone, Prasad said the government has decided not to appeal in a higher court after the telecom firm won the case in Bombay High Court.
The case relates to a dispute over a tax liability of Rs 3,200 crore arising out of differences in share valuation by the tax authorities and the company.
He said companies doing business in India have to understand that they are obliged to pay taxes.
"We are very clear that the taxing regime has to be stable and predictable but those who to business also need to understand they are obliged to pay tax," Prasad said.
He said that whole debate on taxing scenario should not revolve around just Vodafone and therefore this kind of a campaign that Vodafone case is the end, is not right.
Prasad said even Indian companies doing business abroad like USA do face issues related to taxation, outsourcing is an issue."
Prasad said NDA government's mantra is that whatever is doable should be done and what is not should not be touched.
Regarding the coal and spectrum auctions, Prasad said over 2 lakh crore has been garnered from coal auction and bids worth Rs 96,000 crore has already been generated for spectrum.