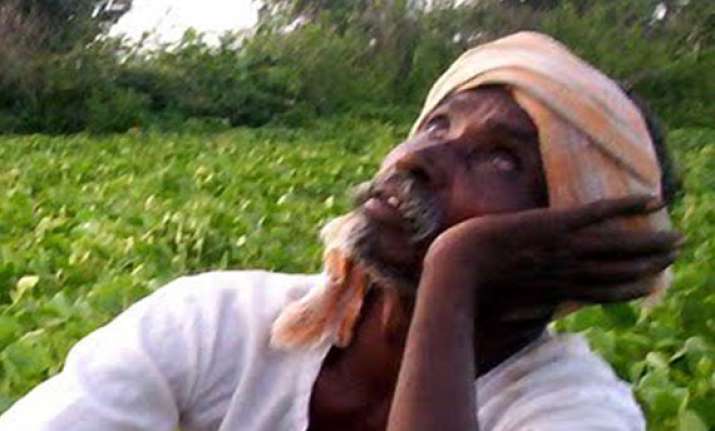 Nagpur, Feb 28: The annual budget has ignored the plight of debt-ridden farmers in the suicide-hit Vidarbha region of Maharashtra, according to an NGO, which works for distressed peasants in this cotton belt.
The CAG exposed the truth that earlier mega loan of 2008 has not reached farmers. Hence it was expected of UPA-II that it will address the issue of farm debt, poor MSP and focus on sustainable development in its last budget before the general elections, Vidarbha Janandolan Samiti (VJAS) President Kishor Tiwari said in a release here today.
Millions of farmers were looking for a special bailout package that would save their community but they were ignored, he said.
Since 2009 onwards, Union Agriculture Minister Sharad Pawar is claiming record agriculture production but at the same time agrarian crisis in India is getting worse resulting in increasing farmer suicides as per NCRB figures, he said.
Mounting agriculture debts have driven farmers to end their lives. The agrarian community in Vidarbha had urged the FM to focus on dying farmers not agriculture in the annual Budget 2013-14, Tiwari said.
He said that Vidarbha is a classic example of government's wrong policies in the name of second green revolution where farmers are killing themselves since June 2005.
Even after relief packages amounting to Rs 10,000 crore and farm loan waiver of more than Rs 12,000 crore has not resolved the agrarian crisis, he rued.
All relief packages were targeted at Agriculture infrastructure or technology but sustainable holistic solution to hardship of distressed dying cotton farmers was not even given any consideration in budgets since 2006, he said.
We have requested Finance Minister to re-look and review prevailing agriculture policies,  Tiwari added in his release.