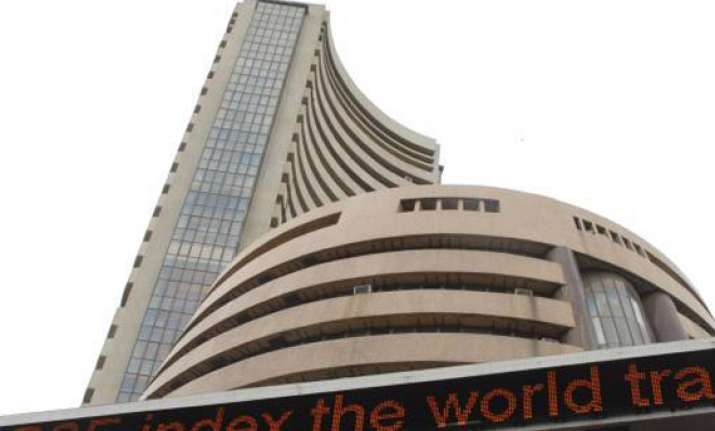 Mumbai, Jun 7: Spurred by the government's steps to push infrastructure development and an appreciating rupee, stocks rose for the fourth straight day today with BSE Sensex climbing 195 points to a one-month high of 16649 amid investors betting on fresh stimulus by global central banks.
After gaining 434 points yesterday, the 30-share index opened with a 100-point gain on strong Asian cues. 
The benchmark index consolidated gains further as the rupee clawed back to 54-levels intra-day and bullishness prevailed in European markets after investors expected global policy makers to enact measures to stoke economic growth.  
Financial stocks including HDFC Bank, ICICI Bank and SBI drove the Sensex up as the belief that Reserve Bank will cut rates gained further ground.
These gains were supported by a smart move in heavyweight Reliance that closed 1 per cent up on its 30th AGM while shares of Infosys and ITC settled 1-2 per cent higher.
The Sensex, which had gained 489 points in last three sessions, closed higher by 194.75 points, or 1.18 per cent to 16,649.05, a level last seen on May 7.
  On similar lines, the 50-share NSE Nifty regained the psychologically key 5,000-level by rising 52.55 points, or 1.05 per cent to 5,049.65.
"Markets were inspired by hope of a policy rate cut and positive market sentiments after PM Manmohan Singh announced a big push to the infrastructure. European and Asian markets were up too over the speculation that central banks will respond with stimulus measures to resolve the Spanish crisis," said Sharmila Joshi, Head Equity, Fairwealth Securities.