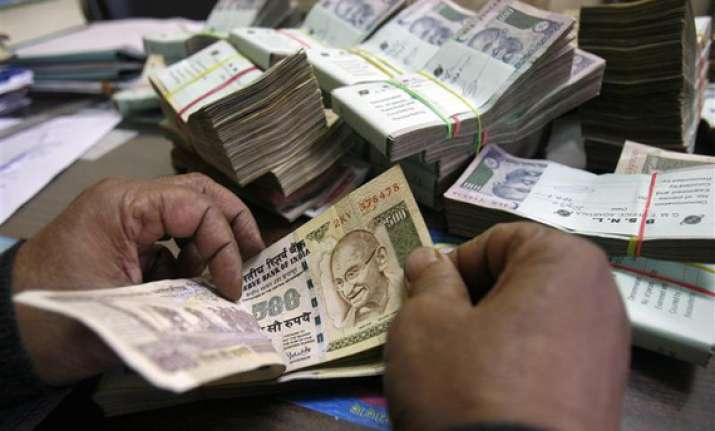 Mumbai, Jan 16: Moving in tandem with stocks, the rupee today recovered its early losses to close 15 paise up at nearly one-and-a-half-month high of 51.37/38 against the dollar.

Dealers said foreign fund inflows, mainly into debt, helped the rupee to recover its early losses. Late recovery in equities and mild dollar selling also helped the local unit to stretch gains for the third straight trading session.

The rupee settled at 51.37/38, a level not seen since December 2, 2011.

Foreign Institutional Investors (FIIs) infused almost USD 2.89 billion in debt market while picked up shares worth USD 543.12 million in the current calender year till January 13, which mainly kept the rupee firm.

Meanwhile, the benchmark Sensex, which was down by over 117 points in morning deals, bounced back and settled nearly 35 points cent higher as investor sentiment was boosted by a fall in headline inflation 7.47 per cent in December.

The rupee premium for the forward dollar recouped sharply on fresh paying pressure from banks and corporates.

The benchmark six-month forward dollar premium payable in June shot up to 164-166 paise from last weekend's close of 158-160 paise and far-forward contracts maturing in December also settled strong at 276-278 paise from 267-269 paise.

The RBI has fixed the reference rate for the US dollar at 51.6545 and for the euro at 65.3173.

The rupee continued its north-bound journey and settled up at 78.65/67 against the pound sterling from Rs 79.05/07 last Friday while recovered against the euro to end at Rs 65.11/13 from Rs 65.89/91 in the previous session.

It also rebounded against the Japanese yen to Rs 66.91/93 per 100 yen from last close of Rs 67.17/19.