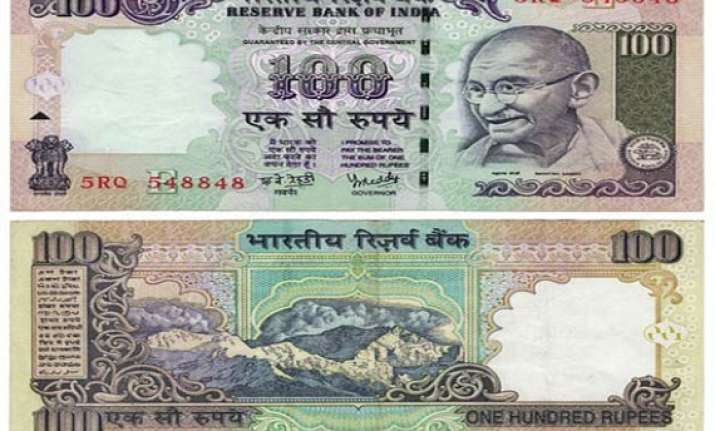 Mumbai, Dec 15: The rupee slipped to sub-54 level for the first time in its history in early trade today against dollar, but staged a smart recovery, possibly on RBI's intervention, to settle seven paise higher at 53.64/65 after a highly volatile trade.

The local currency swung wildly between 54.30 and 53.64, after slipping to sub 54-level in the opening trade itself at the Inter-bank Foreign Exchange here.

In tune with the fag-end recovery in the equity markets, the rupee reversed the trend to break the seven-day long losing streak on the back of sudden selling of dollars from banks and exporters.

Bank treasury officers attributed the smart gains in rupee to Reserve Bank's intervention in the forex market.

"Definitely, there was intervention from RBI today, which enabled rupee to come back to 53-level after touching an all-time low of Rs 54.30 in the day trade," T Srinivas, General Manager (Treasury), Indian Overseas Bank, said.

"Rupee has slided in early trade owing to weak IIP numbers and high current account deficit in the economy," he added.

N S Venkatesh, Head of Treasury at IDBI Bank, also said that "there could have been some selling of dollars from the RBI today".

Sustained foreign fund capital outflows in view of the fall in the equity market, coupled with a stronger dollar in global markets, mainly affected the rupee value against the American currency, a forex dealer said.

Rupee was also impacted by growing worries of slowdown in economic growth, widening fiscal deficit and current account deficit on domestic front, and lingering euro zone crisis which has strengthened the dollar in overseas markets.